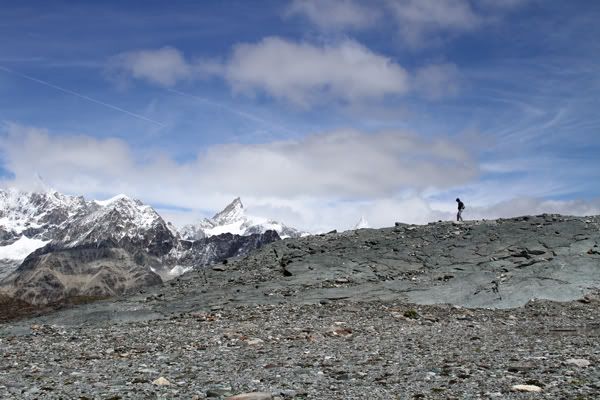 We hadn't planned on a trip to the moon, but one gondola ride led to another and the next thing we knew we were walking on a lunar landscape. Or at least the closest we'd ever been to a luna-scape. Sure there was still gravity and oxygen (although I could have used some more...huff huff), but the vast expanse of rocks, pond like craters, and hills led us to believe that these seas of slate continued forever, around to the other side of the globe and that perhaps if we walked long enough and far enough we would wind up on the Eastern edge of Asia and be able to stare blissfully into the vast expanse of the Pacific. Alas, it was really just the rocky landscape at the foot of the Matterhorn, but look how little Zach looks in the picture above, like a little moon man about to leap into the air, bounding across the valley to the next peak....and into outer space.
Rising out of the slate sea is the Matterhorn, a mountain peak that defines majestic. Since we hadn't been able to see it at all on Saturday, we decided to go for a hike on Sunday that would get us up close and personal with the peak. We took the gondola to Schwarzsee and then onto Trockener Steg, where we began the glacier walk around the base of the Matterhorn. We weren't prepared for the rugged landscape. Saturday's hike had been through the green hills, on easy to follow foot paths, but the trail around the base of the Matterhorn was much more rugged and rocky and a bit tricky in tennis sneakers. It might just be time for us to join the party and get some hiking poles, or at least some better hiking shoes.
All the pictures of the jagged peaks needed a little softening up so I made some parmesan pull apart rolls to accompany them. I hesitated making anything at all, thinking I better leave the pictures to themselves, but boy am I glad I made these rolls. They have been sitting on my 'to-make' list for a while and I knew that they would be delicious, but I never imagined they would be so good. They are a bit two faced. On one side they are airy and flakey and then on the other they are cheesy, rich and flavorful. I made them today simply with the intention of eating them plain, but they would be a great party guest along side a roast chicken.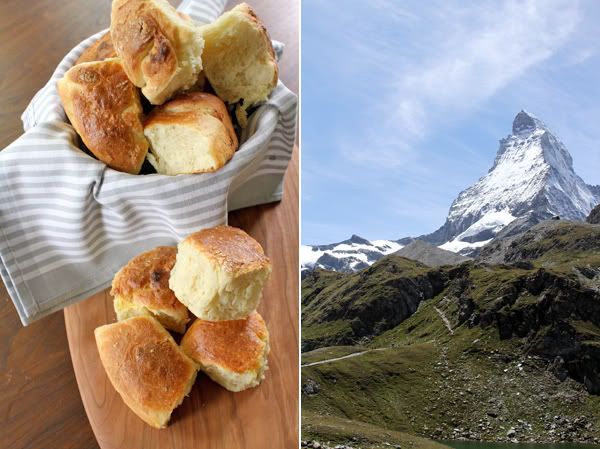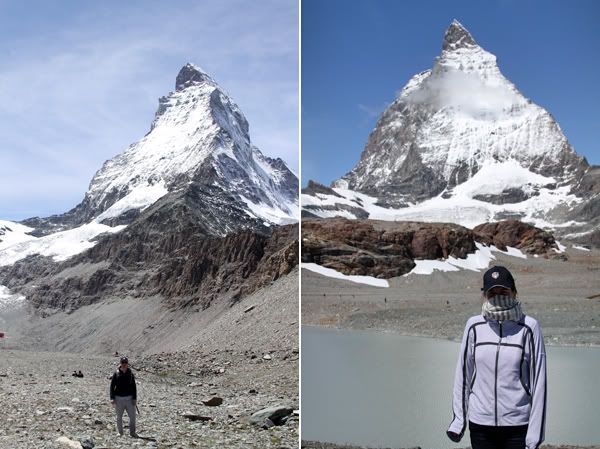 It was cold and windy at the base of the Matterhorn, thank goodness I had packed a scarf! That scarf is also hiding my ruldolph-the-red-nose-reindeer nose, which is currently peeling even though I've put a whole tub of moisturizer on it. It's a bit like nose dandruff really, which is perhaps only slightly better than a runny nose.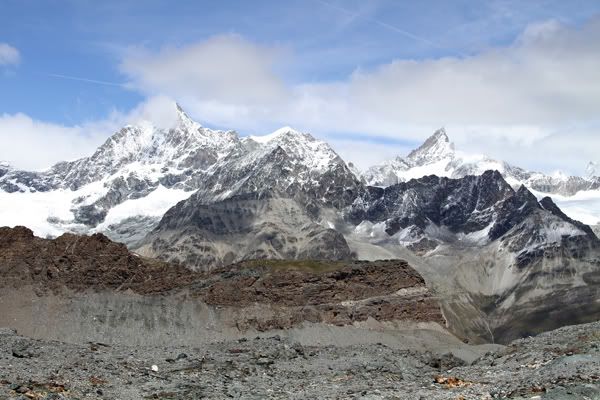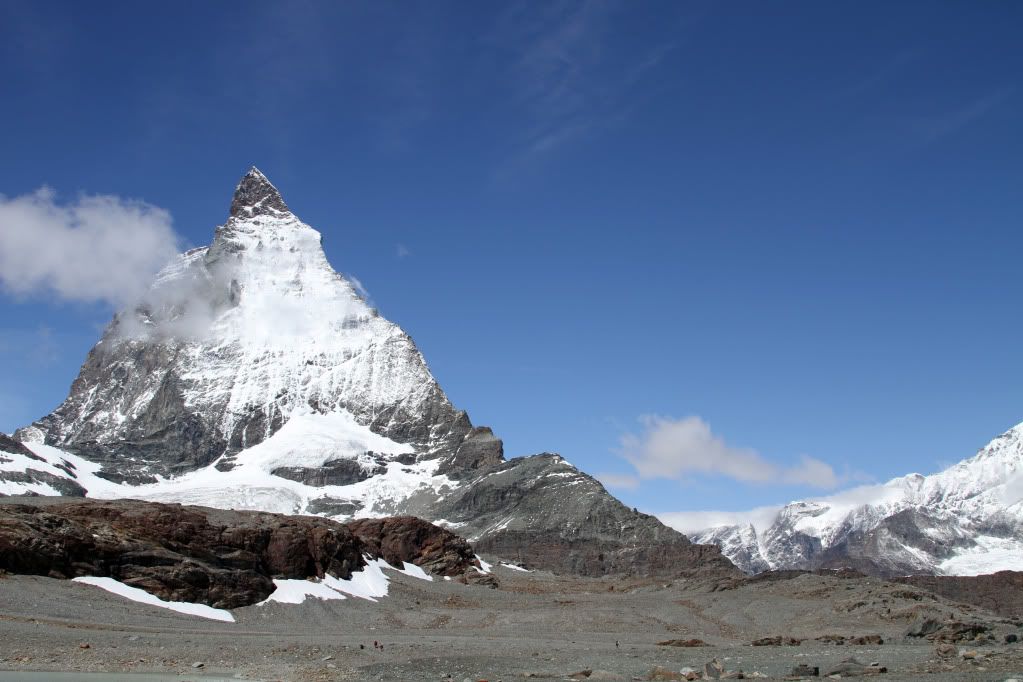 If you look at the bottom of this picture you can see people walking along the trail. They are tiny and you probably think they are just rocks or specks of dust, but they are people, and they but put the scene into perspective. It was grand, and overwhelming, and incredibly beautiful.
Zach and I both really want to go back during ski season to see the Matterhorn rising from a sea of snow. I imagine it would seem much different, perhaps not as grand, or maybe even grander. Hard to tell.
What I can tell you is that these cheesy pull apart rolls are delicious and that won't be sorry if you make them, and neither will the people you serve them too. They seem perfect for a twilight picnic at the park.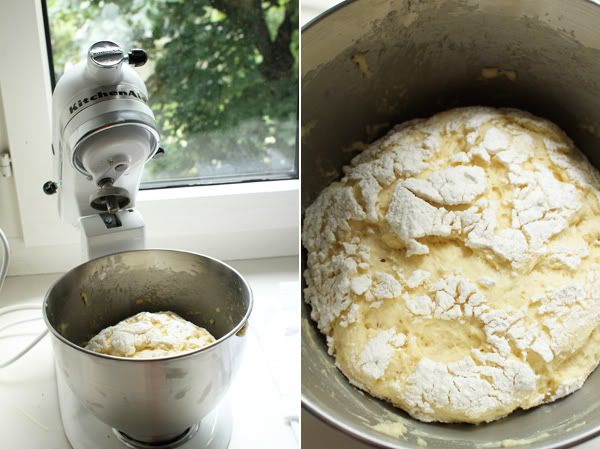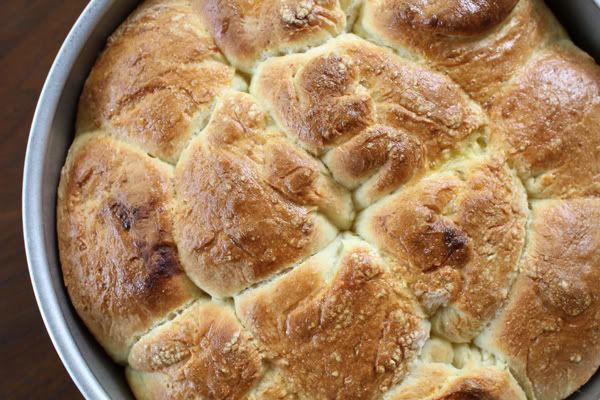 The recipe is from

Gourmet

magazine. Their rolls look more roll-like than mine, but I can assure you that mine still taste amazing and I think a little character adds some charm. Don't you
?
total time 4.5 hrs (includes rising). makes 12 rolls
- 2 teaspoons active dry yeast
- 2/3 cup warm milk(100-115F); divided
- 2 1/2 cups all purpose flour plus 2 tbsp for sprinkling
- 1 1/4 cup parmesan cheese, grated with a rasp
- 5 tablespoons butter, cut into smaller pieces, softened
Stir together the yeast, honey and 1/3 cup of warm milk in the bowl of a standing mixer. Let it sit until it is foamy (if it doesn't foam start again with new yeast). In a separate bowl whisk together the flour, salt, and cheese. Mix the flour mixture and remaining warm milk into the yeast mixture on low speed. Increase the speed to medium and beat in 2 eggs, 1 at a time, making sure to beat well after each addition. Beat for roughly 3 minutes, scraping down the side of the bowl occasionally. Proceed with the butter, 1 tablespoon at a time, mixing until the dough is elastic, about 2 minutes. The dough should be very sticky.
Pull the dough together in a ball at the bottom of the bowl. Sprinkle with the 2 tbsp of flour, cover with plastic wrap and a kitchen towel and let it sit for 1 1/2 to 2 hours.
After the first rise take the dough out of the bowl and punch it down on a lightly floured surface (do not kneed). Cut the dough into 12 equal pieces. Roll those pieces into balls by griping with your hand and rolling between our palm and the work surface. Place the dough balls in a greased 9" x 2" cake pan, leaving as much space between the balls as you can. Cover the pan with a kitchen towel and let it sit for 1 to 1 1/2 hours, until the dough doubles in size and fills the pan.
Preheat the oven to 375. Whisk the remaining egg with the tbsp of water and brush over the dough balls (there will be left over egg). Bake until the rolls are golden brown, 20-25 minutes. Run a sharp knife around the edge of the pan to loosen the rolls then invert them onto a baking rack, then re-invert them so that they are right side up. I rushed things and pulled them all apart right away, but if you want them to stay warm and moist for your guests wait to pull them apart.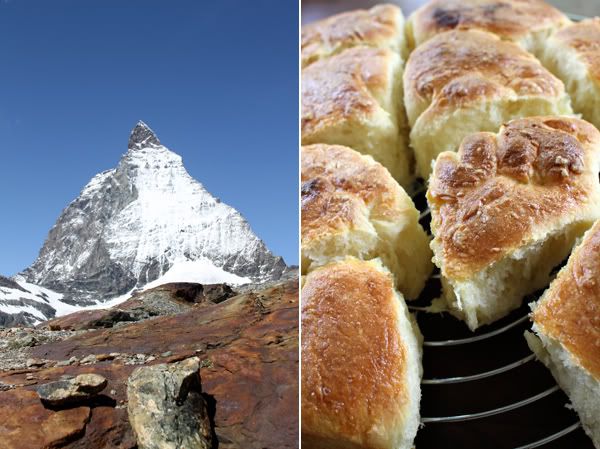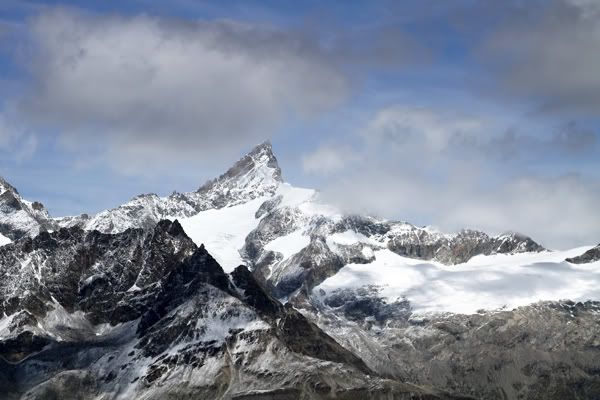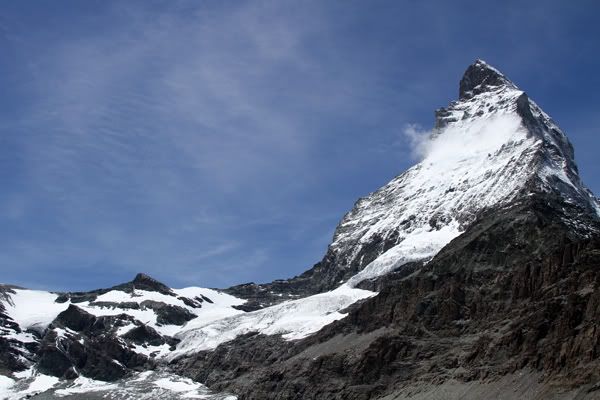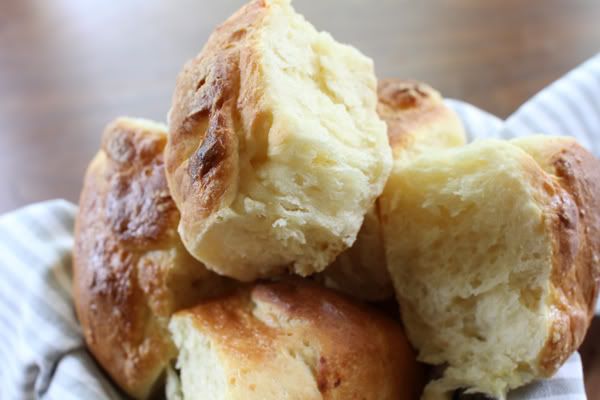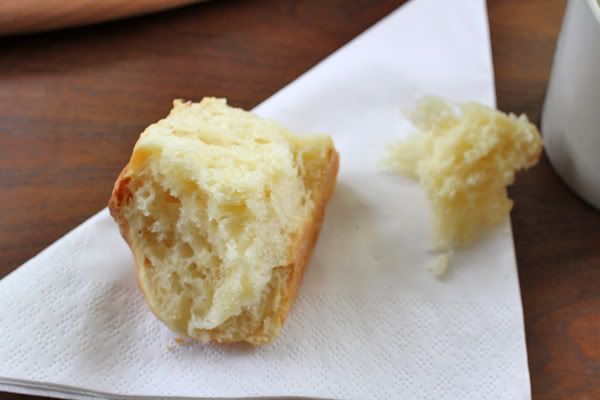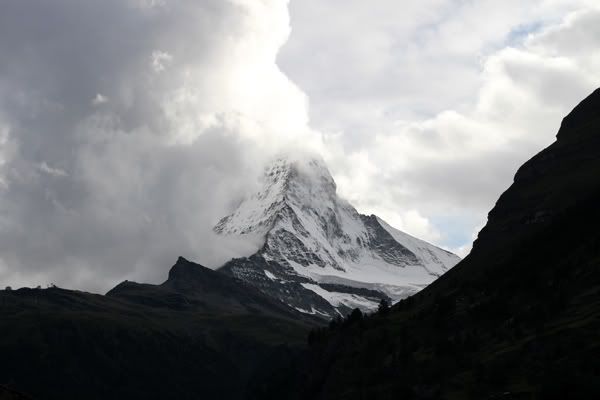 I'll be packing these rolls in little ziploc bags for tomorrows trip back to the states. I can't believe it's already time to go back. I'm pretty sure I just got here. Oh wait...I pretty much did. Maybe I should leave some rolls for Zach so he can vary his pasta-only-diet-when-talley's-away with another variety of bread. Our grill is supposed to arrive tomorrow morning, just before I leave, so hopefully he'll be able to grill burgers on the back terrace while I'm gone. Oooo perhaps mini burgers sandwiched between two halves of parmesan pull apart rolls...ahhhh I don't want to leave, I want to eat a burger hot of the grill.