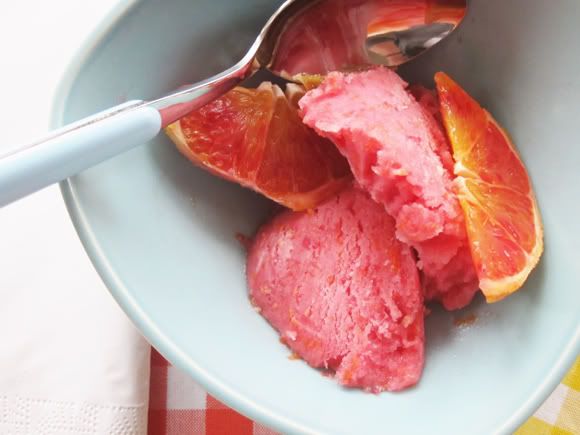 Why limit ourselves to hot chocolate on a snowy and cold day? How about embracing the snow, ice and cold and eating sorbet? Sitting in my apartment watching the snow fall outside with the heat radiating from the floors (typical in Zürich), I decided I was in the mood for something icy and refreshing. I had leftover blood oranges from making the scones and blood orange sorbet sounded particularly delicious.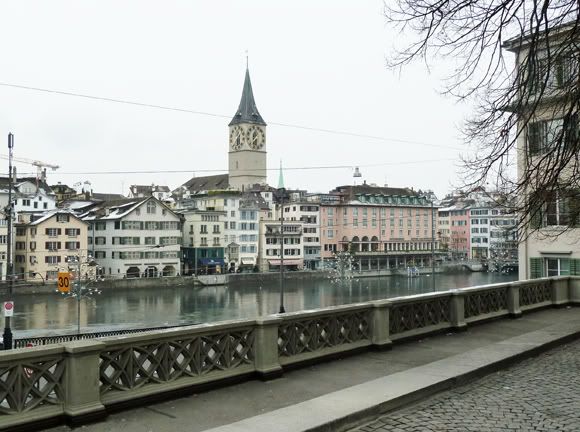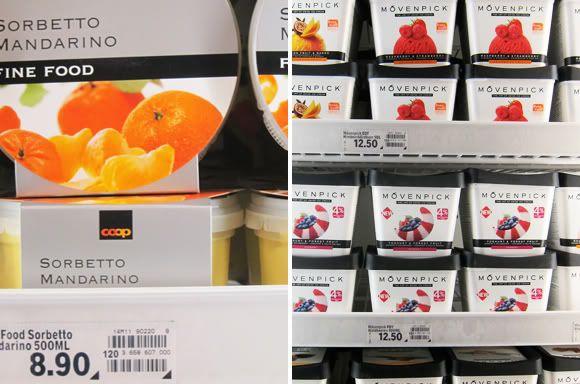 Who would have thought that in the land of dairy you literally cannot buy a pint of ice cream for under $8. If you are are in the market for non-Swiss brands, such as Häagan Dazs or Ben & Jerry's, well then you might as well buy a ticket back to the states, because that plane ticket will cost you just about as much as a pint of good old American ice cream. Of course that is a bit of an exaggeration, but would you pay $14 for a pint of ice cream? I am a bit lactose intolerant when it comes to ice cream so this isn't really an issue for me, but Zach on the other hand dreams about ice cream. Left to his own devices he would subsist on root beer floats. He only registered for one item in our wedding registry - a milk shake maker. It looks as though he is going to need to add an ice cream maker to the registry if he ever wants to eat ice cream again because I refuse to spend over $5 for a pint of ice cream.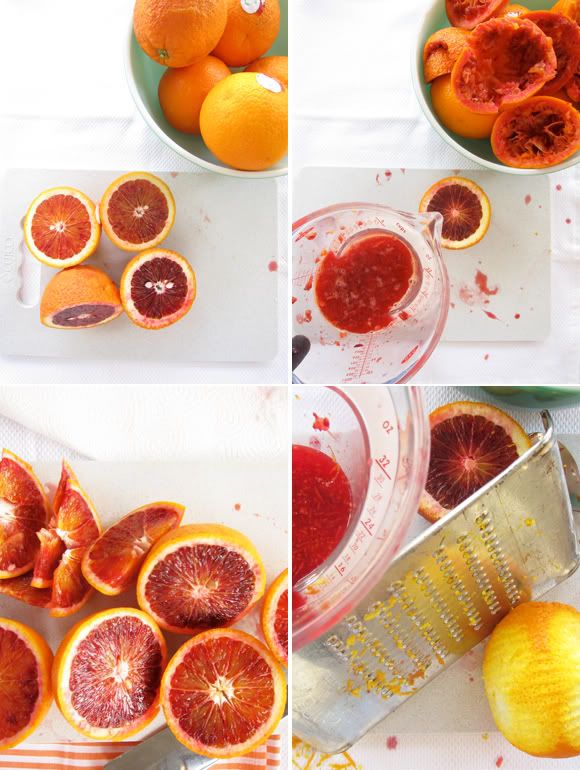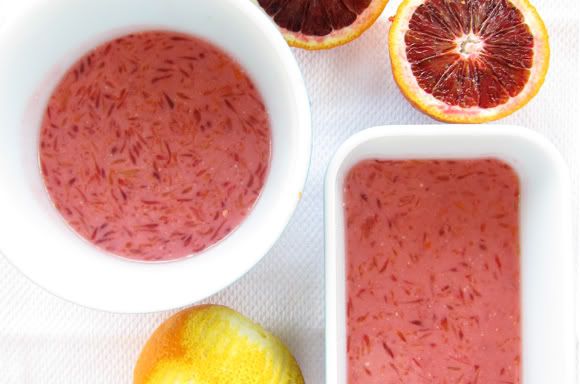 This recipe is a bit tricky. I actually made it two different ways to see how they would come out. One was more of a sherbert, but incredibly and almost inedibly sweet, while the other one turned out more on the sorbet side and much icier. I prefer the second one.
ingredients for recipe 1 - sherbert:
1 cup of blood orange juice + pulp
1 heaping tbsp of mascarpone
ingredients for recipe 2 - sorbet
1 cup blood orange juice + pulp
The main difference between these two recipes is the amount of sugar. 1 cup of sugar made for incredibly sweet sherbert. Wow. But it also made for a more viscous syrup. Place a freezer safe dish in the freezer to pre-freeze. In both cases heat up the water and sugar in a pan until it boils. Once it begins to bowl, turn the heat down and allow it to simmer for 5 minutes or until the liquid is clear and syrupy (with the second recipe it will be less syrupy). Take off of the heat and let cool for 15 minutes. Add the orange juice and zest and mix in the mascarpone. Pour into the pre-frozen dish and place back in the freezer. Every hour for three hours mix the sherbert/sorbet with a fork. After that point it will be ready to eat - yum.