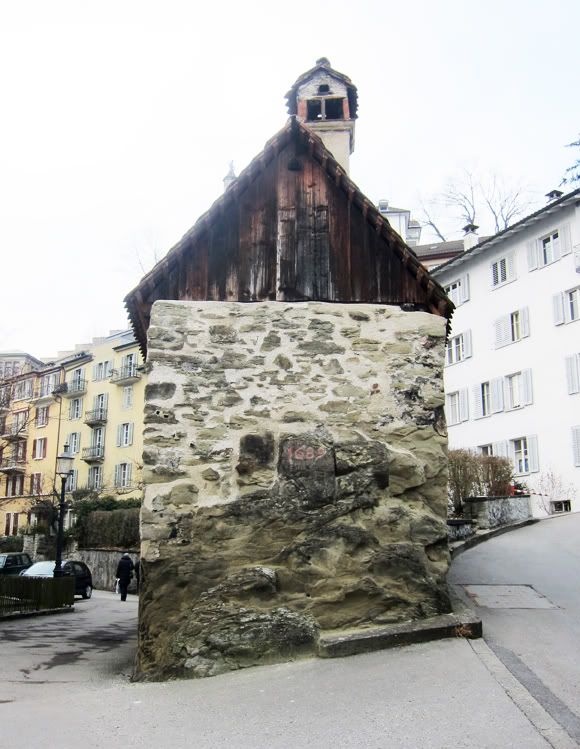 Once the little old lady who has lived in this haus since 1689 croaks, we are moving in! This house should really be in the last post since we spotted it during our walk around Lucern, but I loved it so much that I wanted to highlight it in its own post. I have a dream of designing and building a stone wall-house where the wall makes the house and then continues into the landscape and defines a courtyard, very similar to this one (my architecture friends will not be surprised by my desire to build a wall-house!) These images are already in my inspiration file.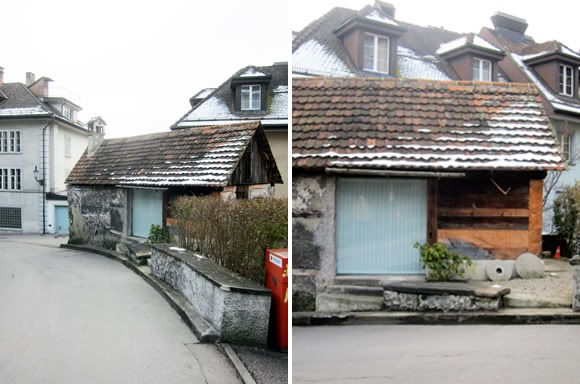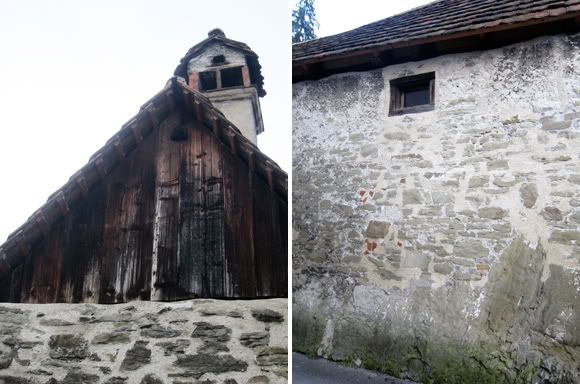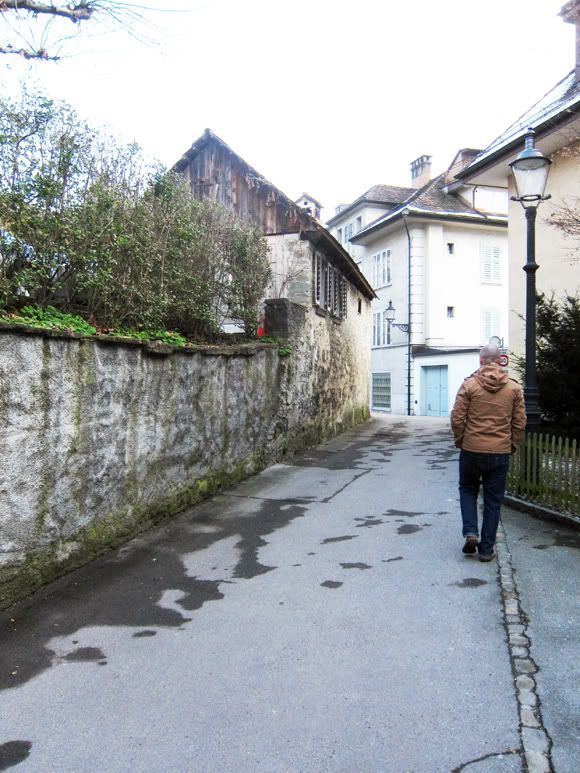 I know you're thinking this house is a bit too small, and you're probably right, but I figure I can dream a little and perhaps use it as a studio.
speaking of house and haus, I'm actually in the land of
house
right now. I flew back yesterday and I am here for the week doing wedding related errands. I've already had 4 cups of delicious American-style coffee and a generous helping of Vermont cheddar cheese. In the land of cheese we cannot find cheddar! Zach I will bring you a couple blocks in my suitcase.