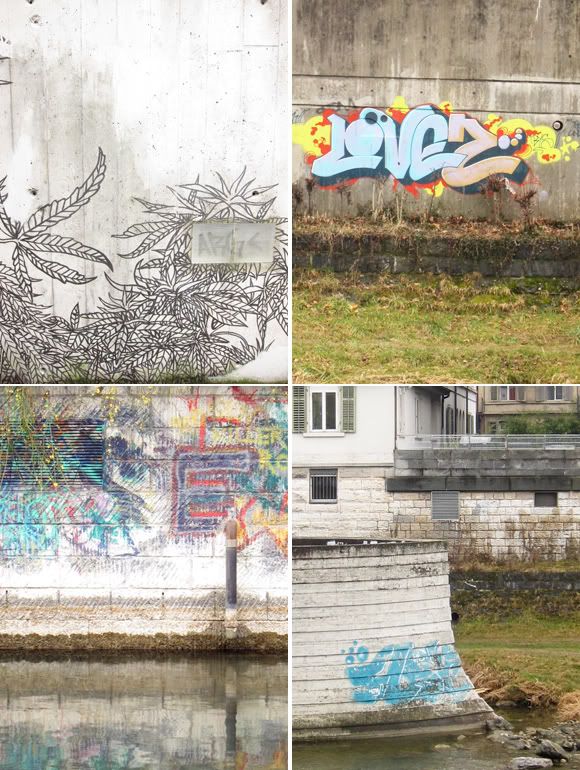 Graffiti in Zürich, who would have thought? It actually makes me smile when I come across graffiti in this city known for its polished garbage cans and tidy sidewalks. I love the image on the top right. Does it say "lovez" or "Love Z" ? I prefer to think it means "Love Z" because I have lots of Z's to love right now: Zach, Zürich and Zimt (cinnamon) in my coffee.
If visitor started with a Z, I would love that too. Zach and I are heading to Geneva first thing tomorrow to visit some friends who are here from the states for a quick trip.
Auf Wiedersehen for now. Happy Weekend!