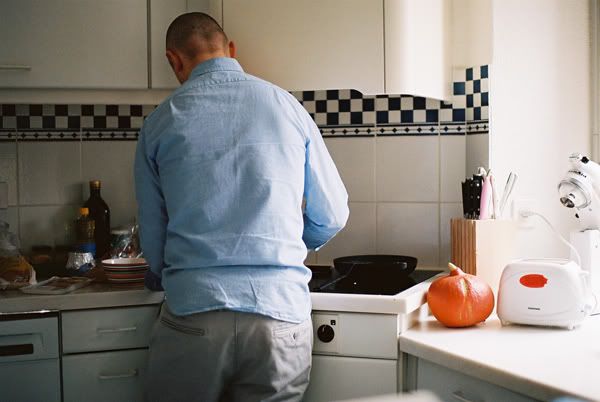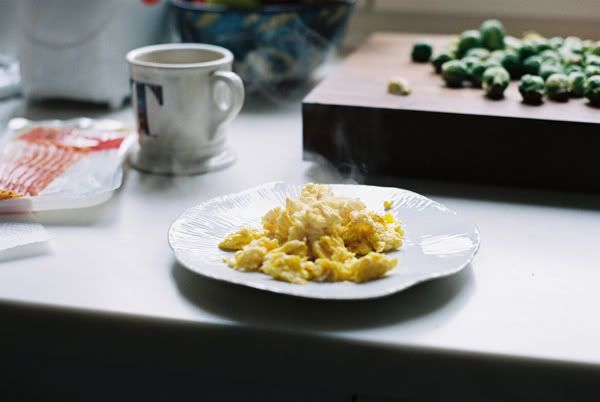 I'm not the only cook in the kitchen. Zach makes a mean plate of eggs and bacon. He finely chops some shallots, cooks them in butter until they are soft and fragrant - something he learned from his grandmother - he then adds the eggs, which he's mixed with a little cream, to the pan and scoots everything around until the eggs are nice and scrambled with just a hint of brown. We like our eggs on the well done side. This we agree on. It might be the only egg related thing we agree on considering I don't like any type of egg besides scrambled.
It's hard work cooking and eating a pile of eggs and bacon. Post breakfast table you will find the Sunday chef in the nook with the newest New Yorker, which is always inevitably an old New Yorker considering they arrive in Switzerland a week or so after they are released in the states.
Hope you had / are having a nice Sunday!