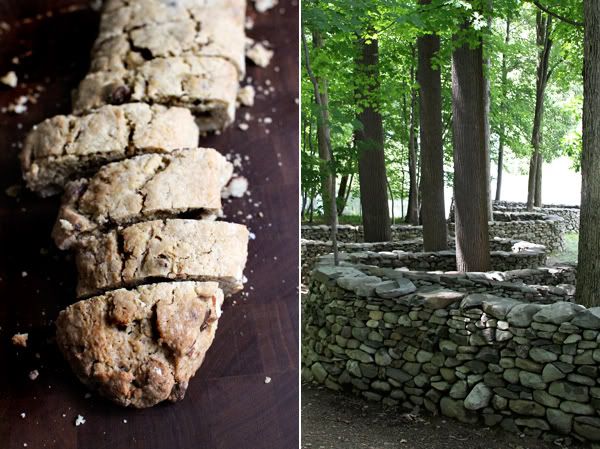 These days, solitary days, I need to make food that lasts, food that tastes good stale. Biscotti is born stale. It's the perfect food for solo living. I'm a grazer when I'm alone, making toast and pasta and little else, but even when I'm alone, especially when I'm alone, I need something sweet. Recently I've been eating chocolate chips straight out of the bag, little handful after little handful. I haven't quite finished a bag, but it's close. I figured that if I was going to eat the entire bag I might as well use the remaining chips, not by the handful, but by the cookie!
With all of this white food I've been making I needed a little something green. I've been wanting to go to Storm King Art Center for a long time, and what better time than now, when I'm home with not much to do. My favorite sculpture was the Storm King Wall by Andy Goldsworthy, which takes a serpentine approach to the typical New England stone, pastural, wall.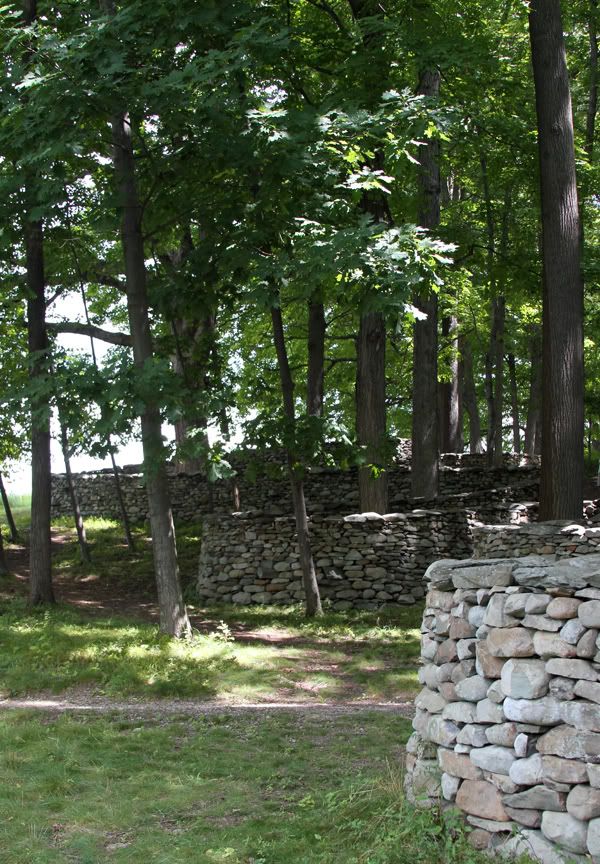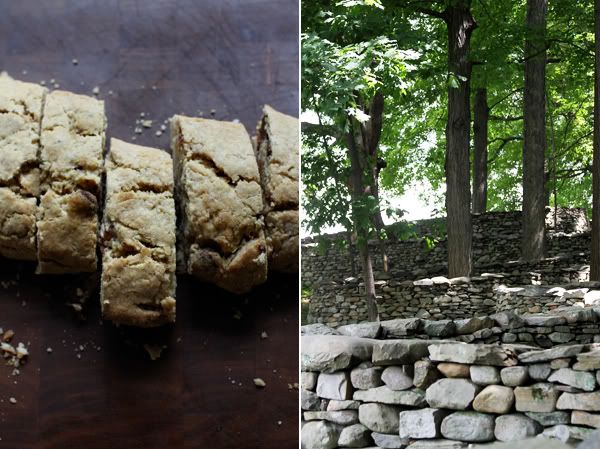 I was rummaging through my mom's many magazine stacks last night and I came across Gourmet's Italian Kitchen special edition. There are a ton of recipes I want to make from this issue, especially the mushroom risotto arancini and the chicken ragu over polenta, but recipes will have to wait until there is someone else to eat them with me. I kept flipping, past the appetizers and entrees and into the dessert section and thats where I found the 'favorite' biscotti. If the tasters at Gourmet say this is their favorite biscotti recipe then I figured it was worth a try.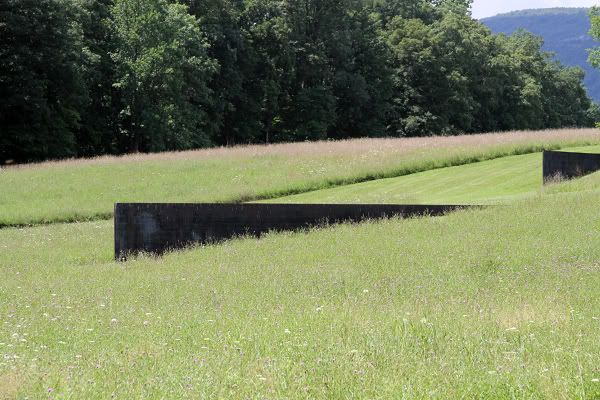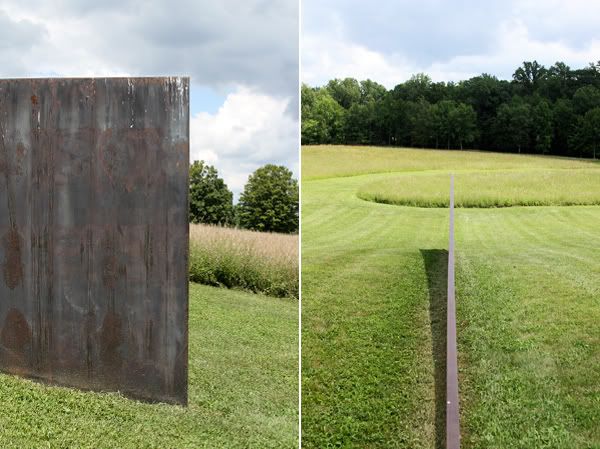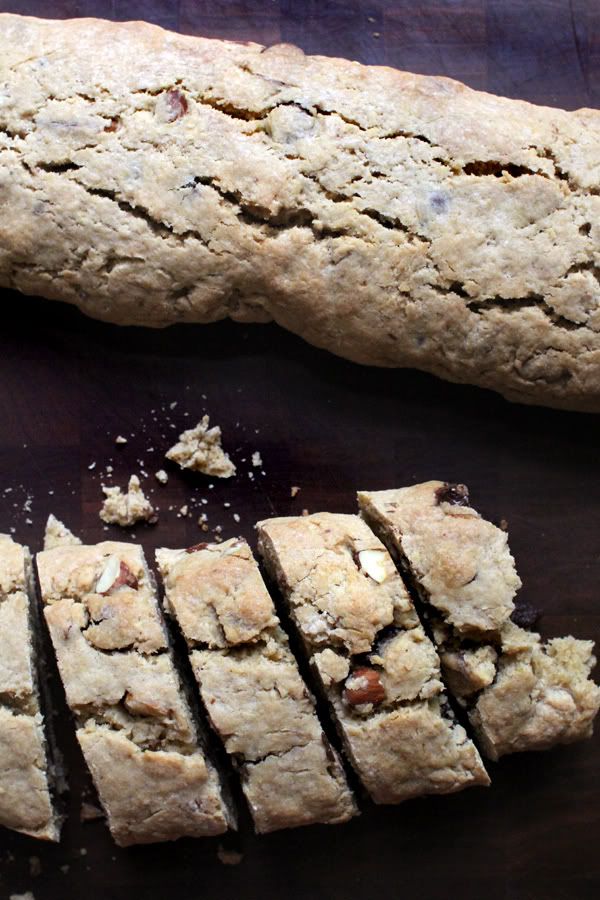 What caught my eye about this 'among the best we've ever had' recipe was the three tablespoons of brandy that found their way into the dough. Brandy in biscotti - mmm delicious. I raided my parents liquor cabinet and came up empty handed, but then I went back for another looks and found amaretto, and considering the biscotti have almonds in them I figured heck, gotta be good, so I went for it. It worked and I'm not sure I'd go for brandy even if I did have it. Amaretto just smells so good, I might start adding it to more recipes, kinda like I do with vanilla, which goes in basically every dough even when it doesn't call for it. The same goes for chocolate chips...this recipe didn't call for them, but I added them anyway because biscotti is a type of cookie and all cookies need chocolate chips, it's a rule.
- 1 stick unsalted butter, melted and cooled (cool enough so it won't melt the sugar/chocolate chips)
- 1 cup whole almonds, lightly toasted and coarsely chopped
- 1/2 cup chocolate chips...or more if you want!
- 2 3/4 cups all purpose flour
- 1 1/2 teaspoon baking powder
Start by melting the stick of butter so that it has a bit of time to cool. Mix together the sugar, amaretto, vanilla and melted butter when it has cooled. Once mixed stir in the three eggs one at a time, then follow with the almonds and chocolate chips. Stir in the flour, baking powder and salt until just combined. Cover the dough and chill in the refrigerator for 30 minutes.
Preheat the oven to 350. Halve the dough and form each into a 16" x 2" loaf on an ungreased baking sheet. Bake for about 30 minutes or until top is lightly toasted. Take out of the oven and cool the loaves on a rack for at least 15 minutes. Once cool place on a cutting board and slice into 3/4" slices. Place those slices on a baking sheet and back into the oven for 20-25 minutes.
Enjoy with coffee at breakfast, midday as a snack or after dinner for your chocolate fix.