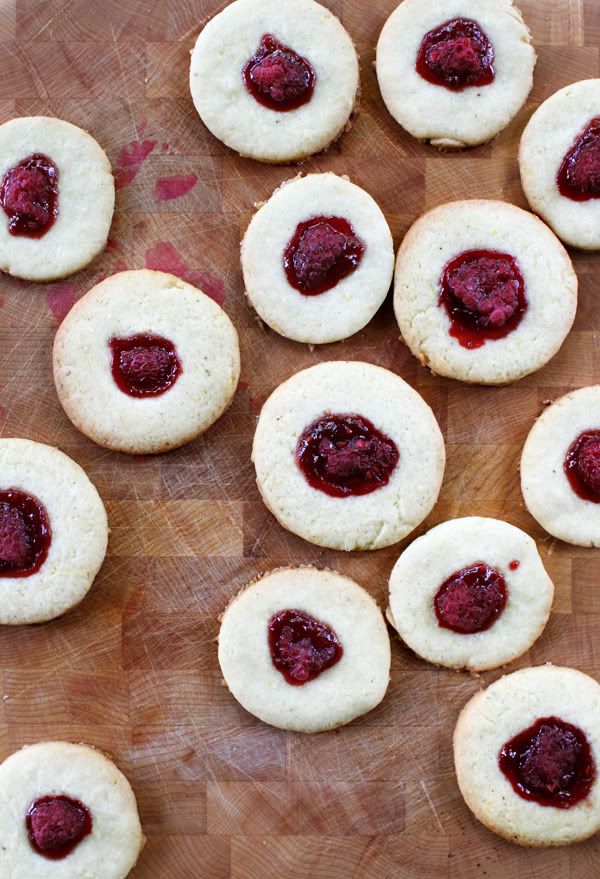 We have visitors! Visitors with a sweet tooth. A sweet tooth needs cookies, it's as simple as that, so I made lemon-ginger shortbread cookies with a raspberry dollop. Mmm.
I hurried back to Zürich just in time for Swiss-family-Mayer, an epic travel adventure through Switzerland and Northern Italy with Zach's entire immediate family. Our little Mayer family outpost here in Zürich quickly expanded last week from two to five and will grow to seven on Thursday when Zach's older brother Al and his girlfriend Leah arrive (they are currently eating their way through Paris - save a croissant for me). When the days of school vacations come to an end it can be really hard to plan a family vacation, but the stars aligned somehow, and everyone is here, and we are so glad they are!
The journey started last Thursday in Zürich when I met Zach's parents at the airport. We spent two days in Zürich and then headed South to Luzern and then onto Ascona. Zach and I zipped back to Zurich last night, but his parents continued on towards Bolzano, Italy for a couple days and will be there until we reunite is Lugano, with Al and Leah in tow.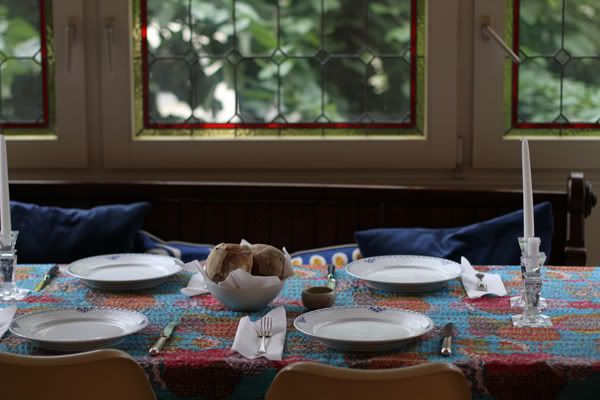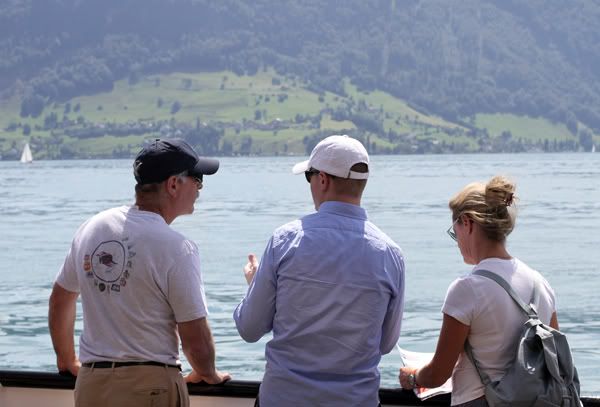 Since at-home dinners are such an integral, and joyous, part of our daily routine here in Zürich we decided it would be nice to break up the eat-out vacation mode with a little at home dinner. We put our new grill to use and grilled salmon and bratwursts, which were accompanied by a simple green salad and pasta with pesto. Dave, Zach's dad, loves ginger, so I made this little cookies as an after dinner treat.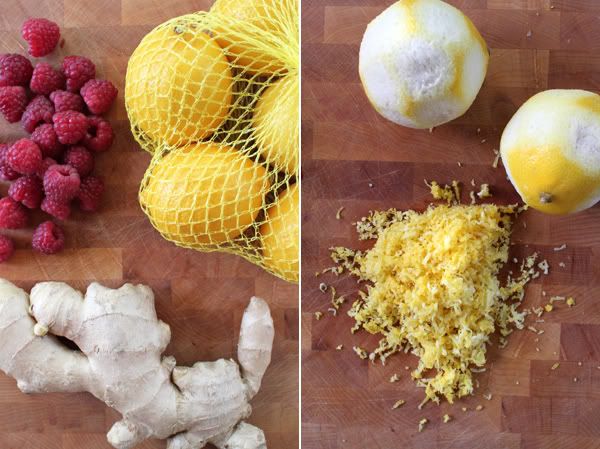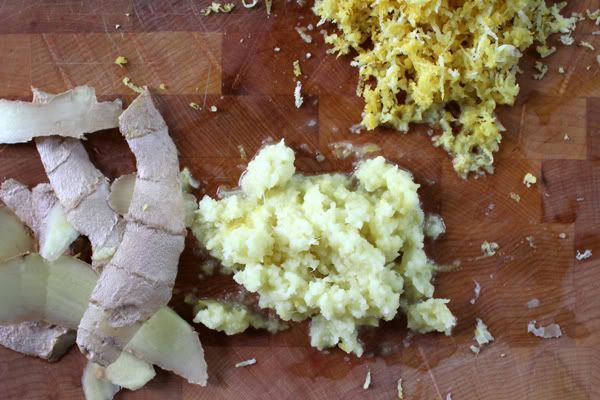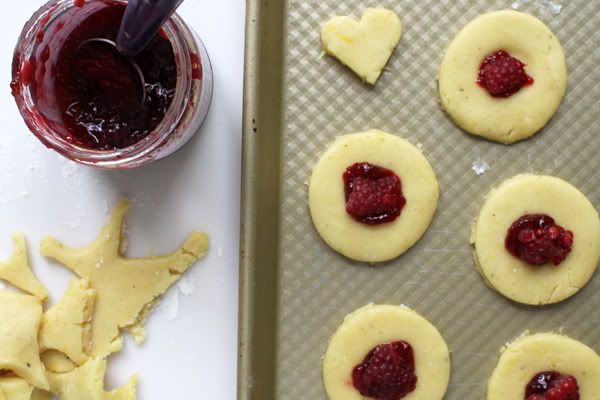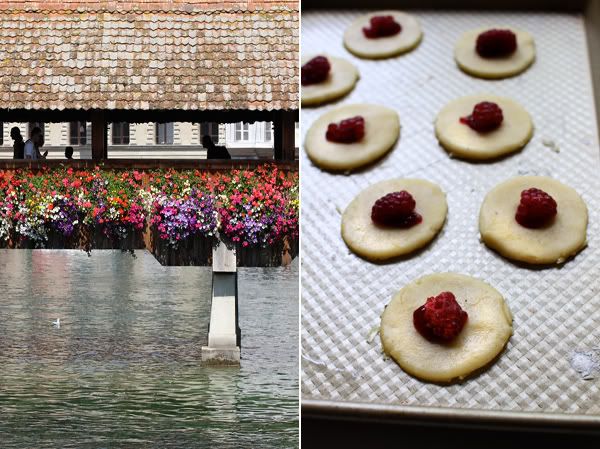 I couldn't find a recipe for lemon-ginger shortbread cookies so I just adapted the Joy of Cooking basic shortbread recipe to fit my cookie mission.
Lemon-Ginger-Raspberry Shortbread cookies
- 1/2 lb of unsalted butter (2 sticks or 223g)
- lemon zest from 2 thin-skinned lemons (about 2tbsp), similar to Meyer lemon. If you have Meyer lemons then use them.
- 2 tablespoons grated fresh ginger
- 2 tsp vanilla extract or 3/4 tsp vanilla bean
- 2 1/2 cups all purpose flour
In a standing mixer cream the sugar, salt, butter. When light and fluffy add in the lemon zest and grated ginger and mix for a few seconds until integrated. Add the egg yolk, mixing until blended and then add the whole egg and the vanilla, once again mixing until blended. Reduce the speed to low and slowly add in the flour. Divide the dough in half, flatten into discs, place in a plastic bag and refrigerate for a couple of hours, or overnight. This dough also freezes really well, so feel free to freeze and then unthaw when ready to bake.
Preheat the oven to 375º/190º. Take out one of your discs and cut it in half, placing the other half back in the bag and the bag back in the refrigerator (I found that 1/4 of the dough was plenty for a small batch of dessert cookies). On a well floured surface roll out the dough until roughly 1/8" thick. Cut out desired shapes, re-rolling as few times as possible. If you want to add raspberry then use your thumb to make an indent in the cookie. Place a dollop of raspberry jam in the indent and top with 1/2 of a raspberry. Place the cookies on a baking sheet and bake until edges are lightly toasted, about 6-8 minutes.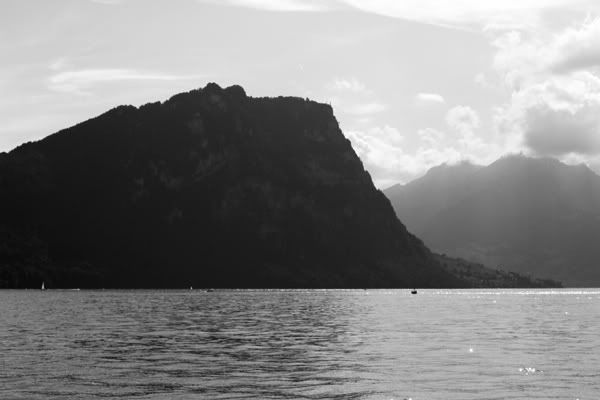 We spent most of our day in Luzern on the lake. One of Zach's friends had recommended a little restaurant in Vitznau, a teeny little town about an hour by ferry from Luzern, so we planned our afternoon around a lunch by the lake. My photos are a little misleading because the photo above is not actually where we had lunch, although perhaps next time we go to Vitznau we will eat there. Instead we ate at the Vitznauerhof hotel, where we sat under a vine covered pergola and ate fish fresh from the lake.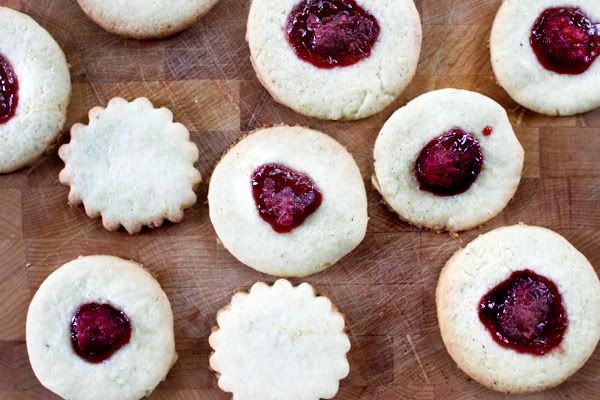 So far I've made two batches of these cookies, one without raspberry and one with. They are both good. The dough freezes really well and thaws fairly quickly, making it an easy dessert for entertaining.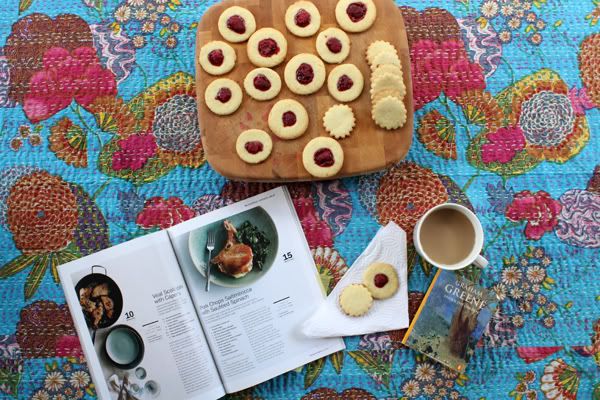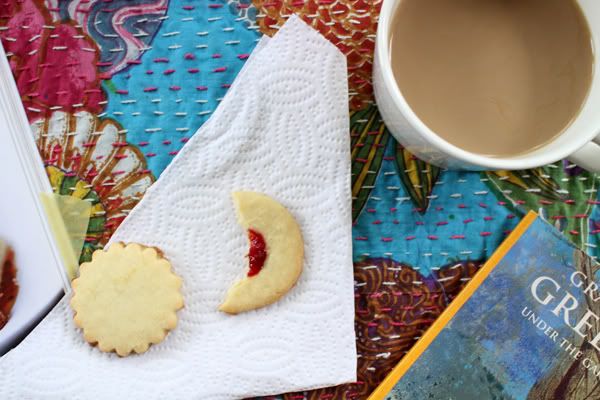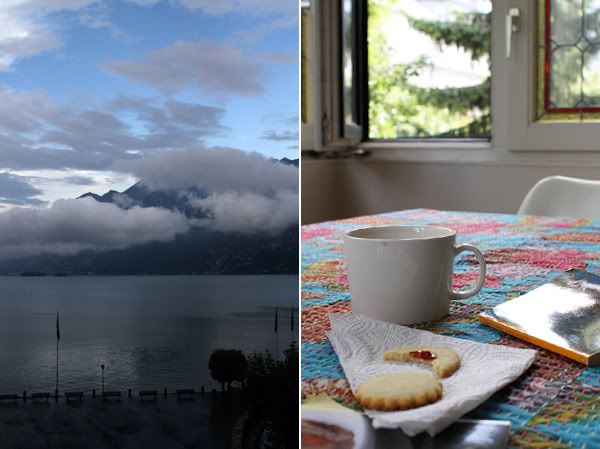 It's going to be tough to settle into Zürich this trip since we are only here for a few days between excursions. I'm keeping my fingers crossed that this amazing weather stays through the weekend. Right now I'm sitting at our dinning table with the windows wide open and there is a pleasantly cool breeze blowing through. Seems like it might be time for a walk before Zach gets home.
Oh and it seems like things are looking up on the visa front, that I might even have it by early September. Excuse me while I do a little visa dance...