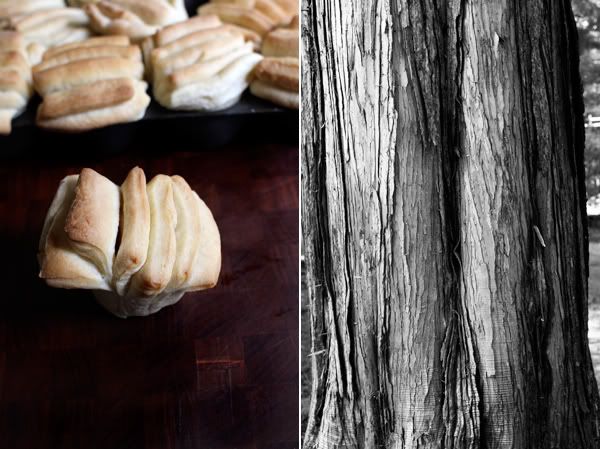 And the white period continues. It's a bit like Picasso's blue period, but sub out paint, canvas and universally famous artist for butter, flour and an at home baker. I'm on a roll, pun intended. I can't explain it and I find it especially weird considering that hot and humid days typically steer me away from the oven and towards a fruit salad, but alas there were buttermilk fantails baking in the oven yesterday. My grandmother came over today and saw the leftovers and exclaimed, with that special grandmother charm and intonation, 'Oh, how lovely, Parker House Rolls,' so perhaps they have another name and a life outside my little kitchen.
I've had this recipe bookmarked since I saw those fantails grace my computer screen. They are just asking to be peeled apart and eaten. All of these rolls I've been baking up in the middle of the summer would be perfect alongside turkey and stuffing at Thanksgiving dinner. Is it too early to talk about Thanksgiving? We won't be home for Thanksgiving, so perhaps this is my subconscious getting me ready to prep our own little Thanksgiving dinner in Zürich.
These steamy swampy days leave me dreaming about crisp fall days and apple cider. Apparently my dreams are being answered, but in Zürich not in Connecticut. Zach tells me that it was a perfect day today, one of those early fall days when students are just heading back to school and the tips of the leaves are just beginning to chance. Heaven. I snuck outside earlier this morning, before the backyard morphed into Swamplandia! (great

book

if you haven't read it) to snap some pictures.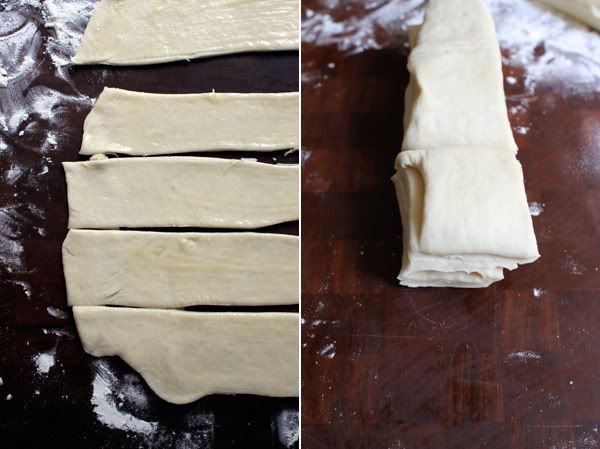 There are two things to remember when making this recipe: #1 make sure your yeast foams, if it doesn't start over, and #2 have patience. These rolls are easy but they do require two fairly long rising periods.
- 1 stick + 2 tablepsoons unsalted butter, melted, divided
- 2 teaspoons active dry yeast
- 1/4 cup warm water (105-115F)
- 1 tablespoon mild honey or sugar
- 3 cups all purpose flour
- 3/4 cup well shaken buttermilk
Begin by buttering the muffin pan with melted butter.
Stir together the yeast, warm water and honey in a large bowl and let it sit until foamy, about 5 minutes. If it doesn't foam, start again with new yeast. Set aside. Mix the flour, salt, buttermilk and 6 tbsp melted butter (I melted the stick down and then scooped out 6 tablespoons) into the yeast mixture. On a lightly floured surface kneed the dough until smooth and elastic, about 6 minutes. Form the dough into a ball, coat lightly with olive oil, place in a bowl and cover it with a kitchen towel. Let it sit for about 1 1/2 - 2 hours until it has doubled in size.
Turn the dough out on to your work surface and punch down, do not kneed. Halve the dough, setting half aside while you work on the other half. On a floured surface roll out to a 12" x 12" square, about 1/8" thick (its hard to get is square, just do your best). Brush the dough with melted butter and then slice into six equal strips. Place the strips one on top of the other, butter side up, and then cut the long strip down into 6 smaller squares. Place those squares into the muffin tins, gently fanning out the dough. Repeat with the other half of the dough. Cover with a kitchen towel and let rise for about 1 1/2 hours.
Preheat the oven to 375F and bake for 20-25 minutes or until lightly golden. Remove from pan and brush lightly with melted butter.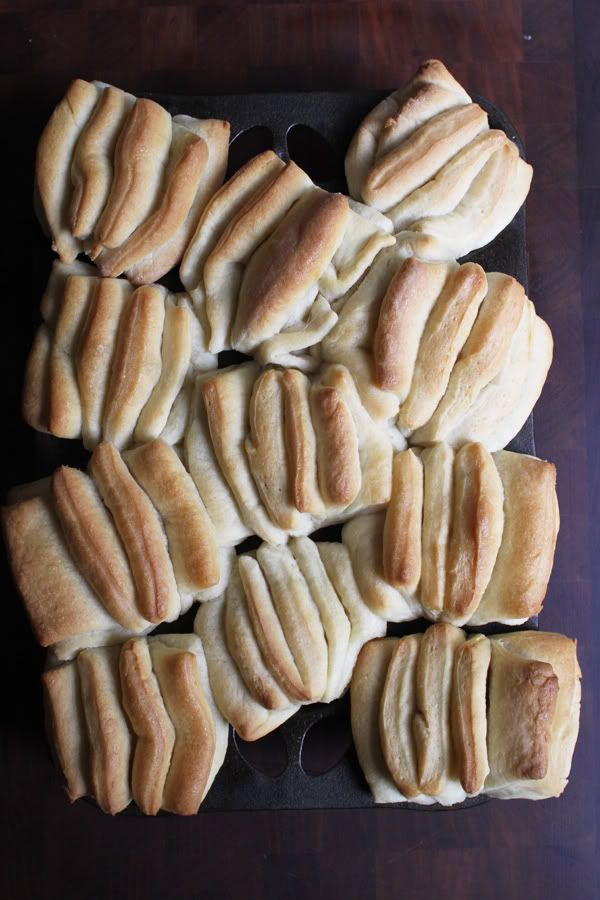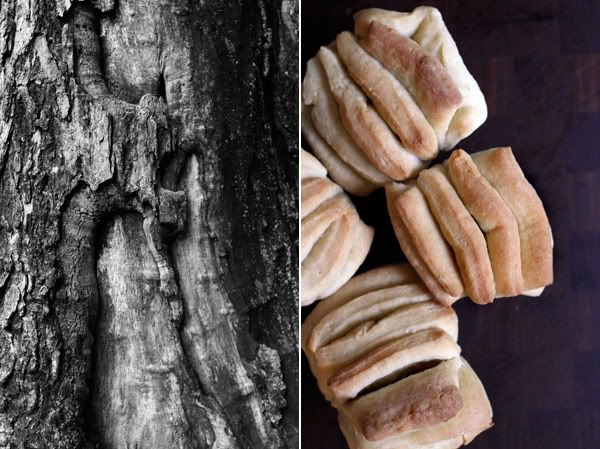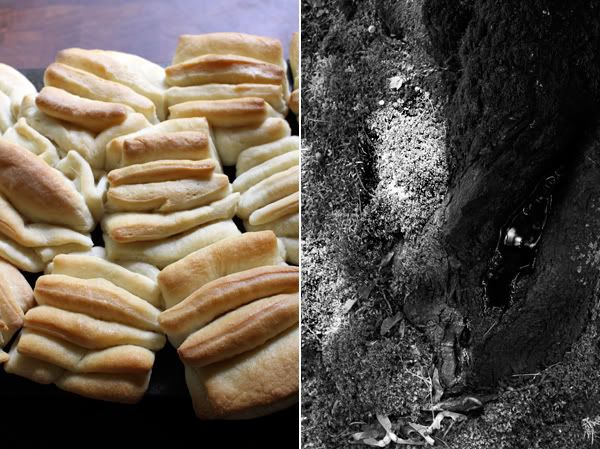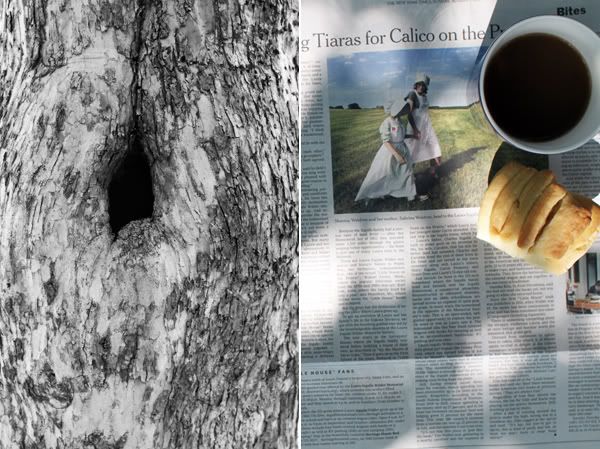 It was nice to spend a little bit of time outside before the damp heat really settled in for the day. I tend to fall into a routine of eating breakfast inside, but it was nice to break things up a bit and venture outdoors, especially since now, in the mid afternoon, it's simply too icky to enjoy being outside. Here's to Turkey's roasting and biscuits baking...fall is that you?