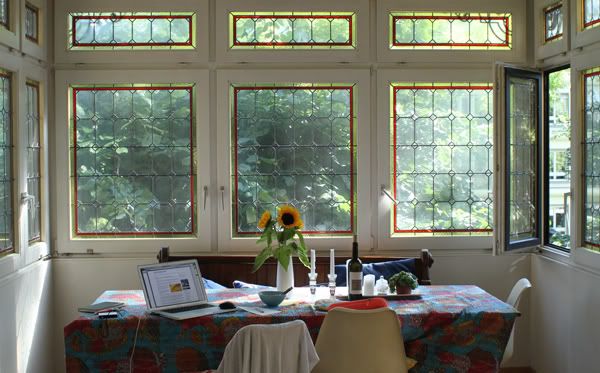 It's hard to blog about dinner. I cook at least six nights a week, but it's generally quick and sporadic and ill-timed for photos as the natural light seeps out of my kitchen just as I'm beginning to prepare the ingredients. I love cooking and eating dinner at home. It's arguably the biggest realization I've made since moving abroad. Eight months ago I rarely, if ever, cooked at home, although I guess I can partially blame that on architecture school. We were experts at picking up pizza or finding a table for two at one of our favorite New Haven restaurants, and I don't think that would have changed, even if we had moved somewhere else in the states, say to New York.
Here are two recent dinners, one inside and one outside. Inside with chicken ragu over polenta to the melodies of Otis Redding and outside with burgers and rosemary/garlic roasted potatoes to the tunes of Django Reinhardt. I love eating with music playing in the background, it feels like our own little cafe, perched above the streets of Zürich.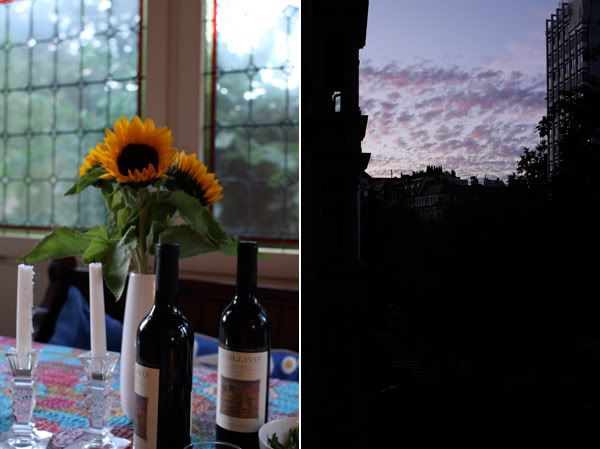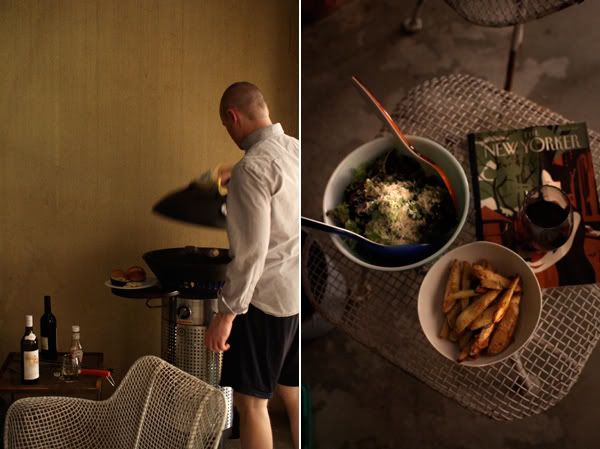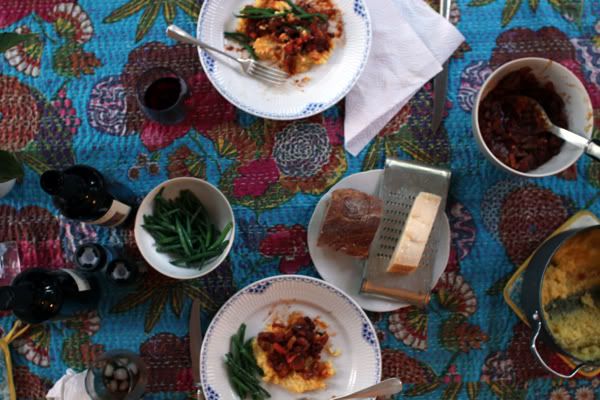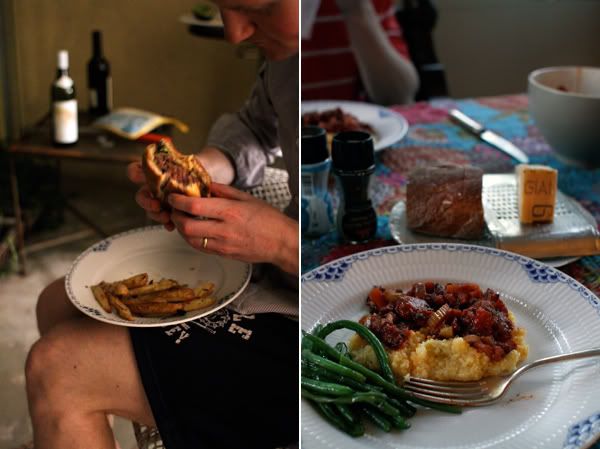 For the next four days our table will be empty as we explore restaurants and grottos in the Ticin. You can be sure we will be washing all of that food down with Ticino merlot, our new favorite red. We realized last night, while drinking wine with our burgers, red for me and white for Zach, that our favorite wines are Swiss. I didn't even know the Swiss made wine before we arrived....and I'm guessing you might have thought the same. For red we like Ticino merlot, discovered on our first trip to Lugano, and for white we like wine made with chasslas grapes, grown and produced in the vineyards surrounding Lausanne, which we were introduced to by a dear friend who grew up in that region.
Zach's brother and his girlfriend just arrived!...and so begins the second part of our Swiss-family-Mayer adventure.