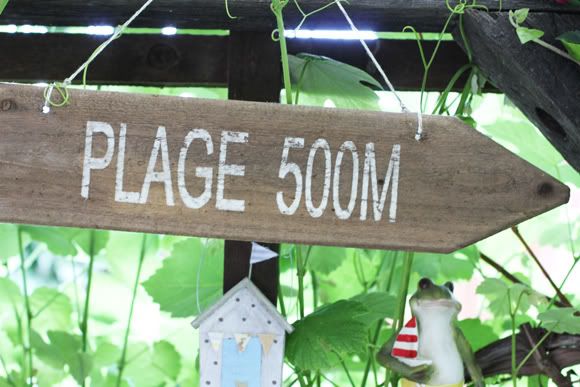 This is a quick preview post as I work on gathering my photos and thoughts together from last weeks trip to Roma. I could go to Rome once a month for a week for the rest of my life and never get bored. Heck, I could live there and soak in the river of pizza and pasta that flows excitedly through the narrow cobblestoned streets. We were only there for three days before we came back to Zürich, but it was a wonderful three days packed with bright sunshine, wonderfully congested streets, bright terracotta-colored buildings, domed churches and lots of different shapes of pasta.
There is no better way to face re-entry into life in Zürich than with a bbq at one of the garden plots nestled alongside the woods, high above the city. The visitor baton passed from my parents to our friends Aude and Rus. Aude is Swiss, but has lived in America since she was a teenager. We met in architecture school and worked together in New Haven. She is here visiting friends and family and one of those friends happens to have one of the garden plots that I have been coveting since discovering them in February (

click here to see post

).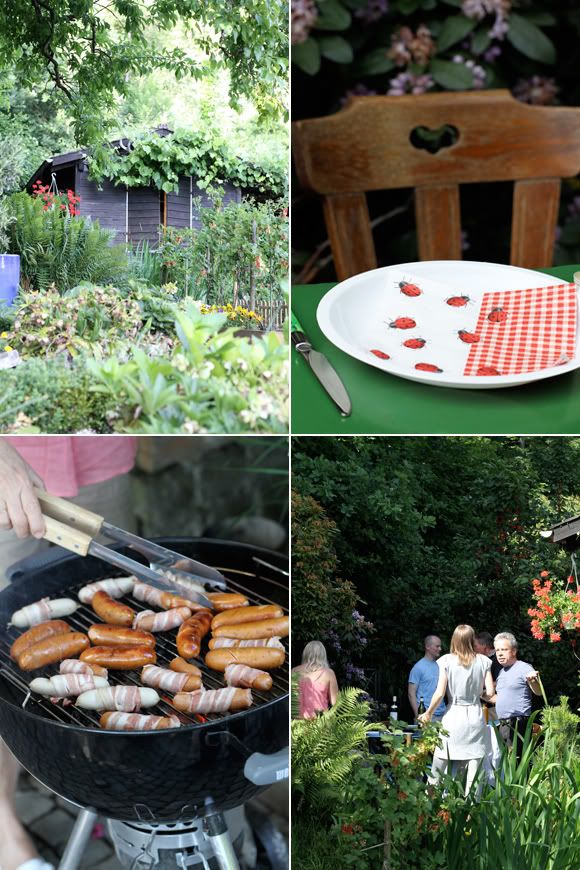 Memorial Day means summer has really started in the states. People are packing up their cars with picnics, beach umbrellas, towels and friends and heading to the beach. Fly me to Little Compton! Oh please send me to the beach at Warren's Point and to the farm stands along West Main Road. Heaven in the hayfields! Over the past few years we have spent as many weekends in Little Compton with Zach's family as possible. We love the low key vibe and afternoons under the beach umbrella. We are going to miss those weekends desperately for as long as we are living in Zürich, which is why we need to figure out a way to get one of the garden plots on the hill. We spent most of the afternoon yesterday, in between glasses of wine and bites of bacon wrapped sausage, contemplating how we can wiggle our way up the six year (!!!) wait list and get a garden for next summer. What would I grow...certainly strawberries, lettuce, peonies, poppies and raspberries. A lot of what your garden grows depends on what the person before you planted. For example, Aude's friend Jacque has a a plum tree and a cherry tree on his little garden plots, gifts from previous tenants.
It is not a holiday weekend here, but the weather was beautiful and everyone was taking advantage of the sunshine. The water is still cold (and it probably will be all summer) but there were still a lot of people, young and old, swimming.
Here, below, is a little sneak peak of our trip to Rome. I am going to work on pulling together some posts for this week, but for now just a little eye candy.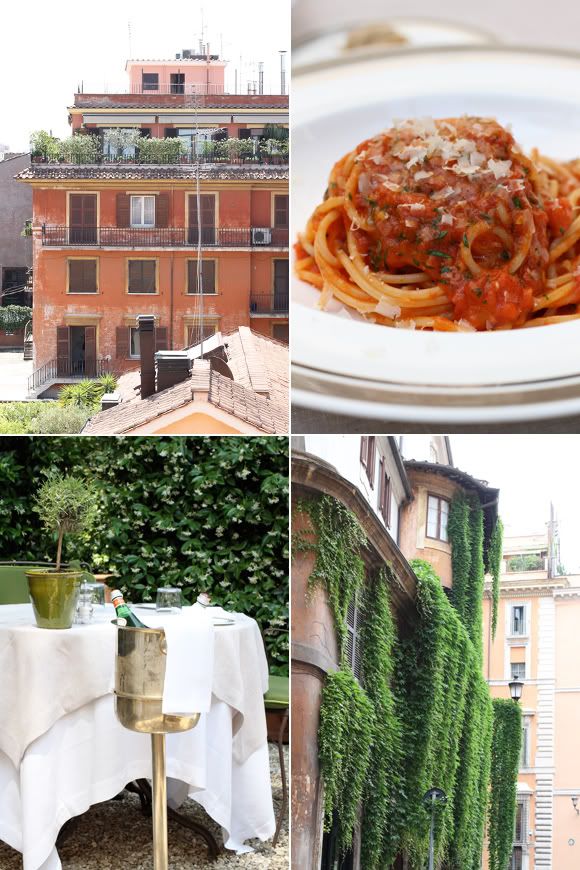 I think it's impossible to experience Rome the same way trip after trip. Even after living there for a month two summers ago I continually get lost and find myself on unique little streets or in teeny little piazzas that open on to more little streets and piazzas that I haven't been down before. There is so much to explore and so many restaurants and pizza stands to try. It certainly has a very different feeling from Zürich. As a tourist, Rome could keep you occupied for days and weeks or even months, whereas Zürich would entertain you for half a day. Don't get me wrong I love Zürich, but not because it's a great place to visit, but because it's a nice place to live.
I'm wearing my white jeans today in honor of Memorial Day, but this isn't the first time I've worn them. Actually I've been wearing them almost everyday since late April. Since there's no Memorial Day in Zürich I figure it can't be a faux pas to break them out well in advance of the American holiday.
Happy hamburger eating and Atlantic ocean swimming to those of you visiting 'the haus' from the states. Eat some cherry pie for me...and a cheeseburger...and a hot dog...and some ice cream sandwiches!