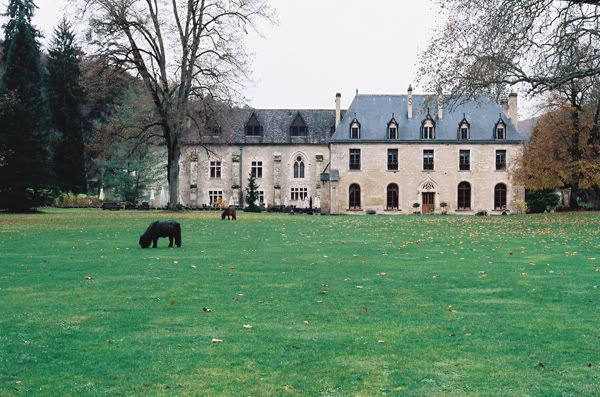 Yes, those are cow-donkey-mini pony-type animals grazing on the front lawn. Too funny.
So Zach's track record with hotels is not good, at all. The last hotel he booked we almost up and left before even setting down our bags. The hotel, if you could even call it that, was tired, dirty, depressing and really really far away from anything. The rooms were furnished with furniture from the early 80's, furniture that looked like was pulled right off the street and into the hotel. The couch was patterned with sagging cushions, the bed made with yellow jersey material sheets and the bathroom was brown all over. It was unpleasant, and it wasn't cheap, but by approaching it only as a place to sleep and spending the rest of our time outdoors we managed to make it work, but not happiliy.
Since then Zach has learned about tripadvisor and jetsetter and the value of advice from friends. And he put all that new knowledge to use when he booked our hotel in Burgundy. The hotel, called Abbaye De La Bussière, is located between Dijon and Beaunne in a little wine village, and dates back to the 12th century when it was built as a monastery. Zach pretty much redemed himself because not only were the grounds incredible and the interior vastly cozy, but the Abbaye restaurant has a Michelin star. It's crazy to think that we actually debated whether or not we should eat there, wondering instead if we should try and get a more local experience in Beaune, but thankfully we had our wits about us and made a reservation. It was arguably one of the best and most interesting meals that either of us had ever eaten.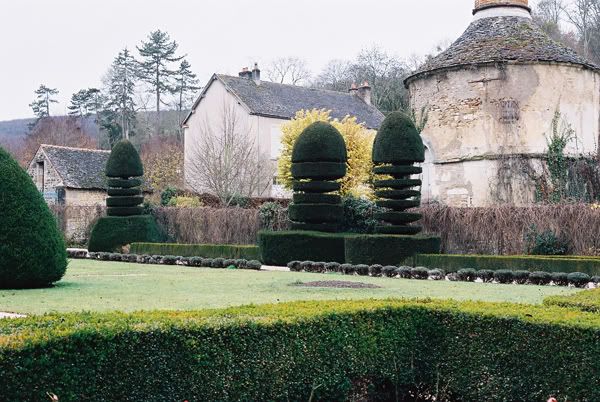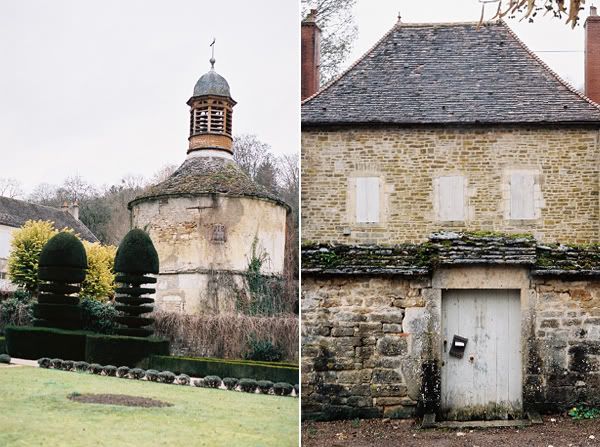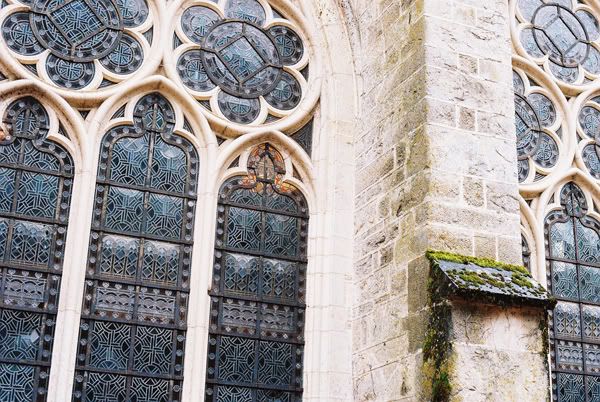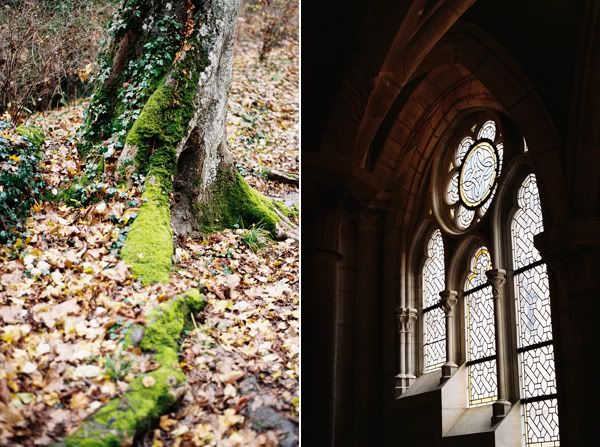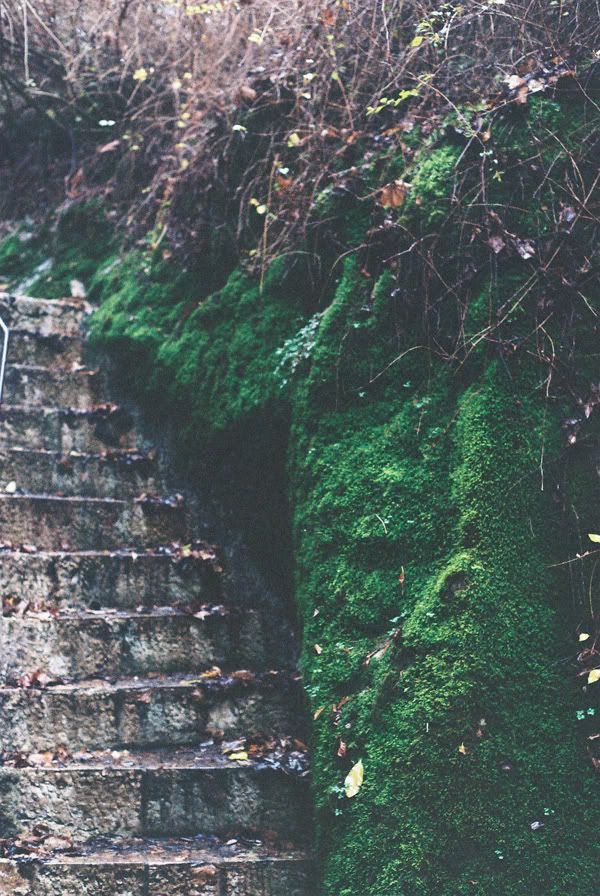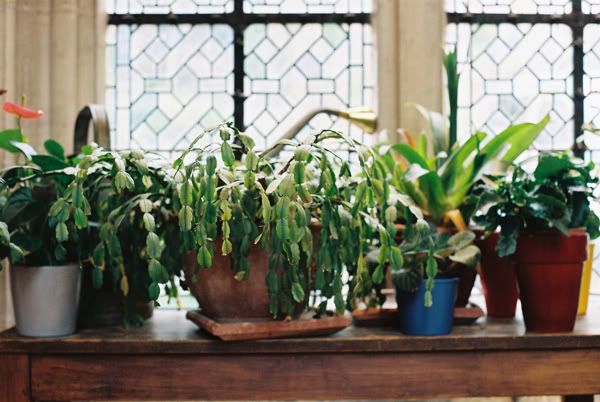 So a bit about the meal. You could approach the menu a variety of different ways. There was the seven course 'house special' menu, the terrain menu with food from the region and then the a la carte menu, where you could simply create your experience. Zach and I both went with the latter option because we wanted to scatter our choices across lots of different things. Zach started with doe, dried and tartar, and then followed with the duck, seared breast and confit. And I chose the truffle risotto and the scallops. Everything we ate was perfectly paired and wonderfully flavored. Our palates literally woke up. I should also mention that we were served a variety of things that we didn't order. To start we munched on goat cheese fritters, a spoonful of salmon tartar and a cracker with foie gras, and then before our appetizers arrived we were served seared beef in a soy based sauce. Before you continue reading and I continue typing as if those things are common fare you should know that I was once a picky eater and that in fact that was the first time I had ever tried foie gras and raw beef. And they were both delicious, especially the beef. It was lightly seared on all sides, sliced thin but not too thin and served on a square plate. I think there was as much oh-my-goodness-this-is-so-freaking-good staring at each other as there was actual conversation.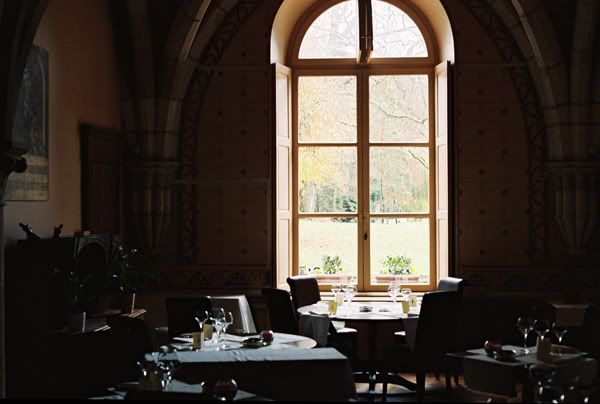 My fingers are crossed that we will find ourselves back at this hotel before long, perhaps in a different season when we can step outside in short sleeves and hop around to the vineyards and taste wine. Until then I'll continue browsing jetsetter and travel magazines and keeping up my where-to-go next file.