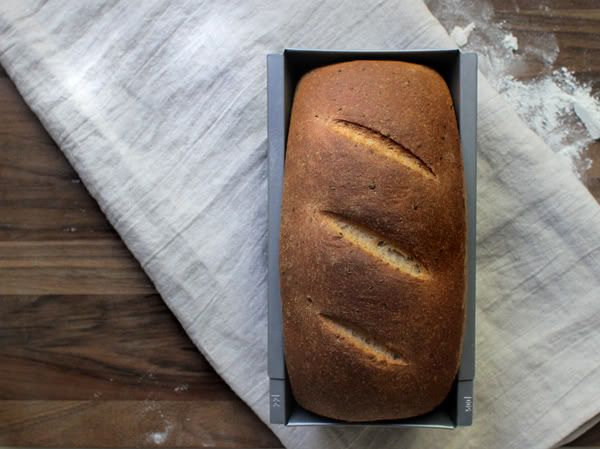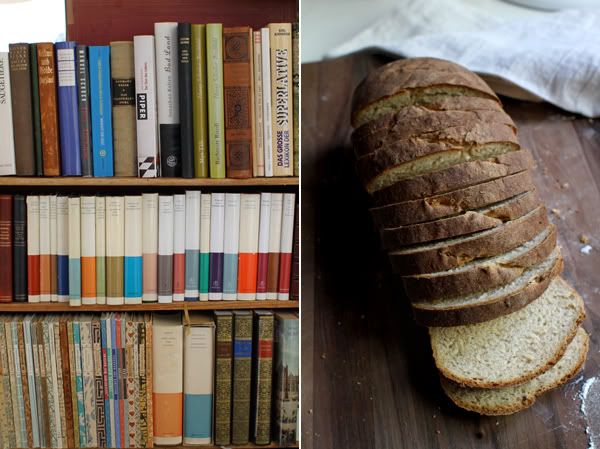 There are some things that you just can't anticipate. I didn't want to move abroad and I never thought I would, but here I am, in Switzerland of all places, and I'm happy. I never thought I'd eat salami and parmesan cheese for lunch, but I just did. And I never thought I'd have a blog, let alone a food blog, but nine months ago I clicked 'publish post' for the
first time
and today I'm posting the 100th post. This is it, #100. Have you been here since post #1, way back when I wasn't even sure what haus would turn in to (although I still don't really know)? If so thank you!
While I'm on the topic of the unexpected, I never expected to be baking so much bread. Fresh bread is everywhere in Zürich and there is little need for me to make my own, except that it is just so satisfying to eat bread baked in your oven.
This is Betty's Bread. When I was lounging by the pool in Tuscany (

siiigh

) with my friend Katie and her mom Betty, and Betty heard that I was doing a lot of baking she mentioned that her go-to recipe is a Honey Whole Wheat loaf. She sent me the recipe, and while the addition of cottage cheese threw me for a loop, I went ahead and baked it and let me tell you, it's delicious. The loaf is hearty and sturdy with a hint of sweetness. It's wonderful. Thank you Betty for sharing your recipe!
I paired the bread photos with some photos I took this past weekend at the flea market in Bürkliplatz. Zach and I joke that if you are looking for a keyboard from 1993 or a first generation cell phone then this market is for you. As with any flea market there is some good mixed in with the bad, you just have to hunt for it, evidenced by the fact that Zach walked away with a bike! A blue frame with white curved handlebars and a nice little bell! Now I'm jealous.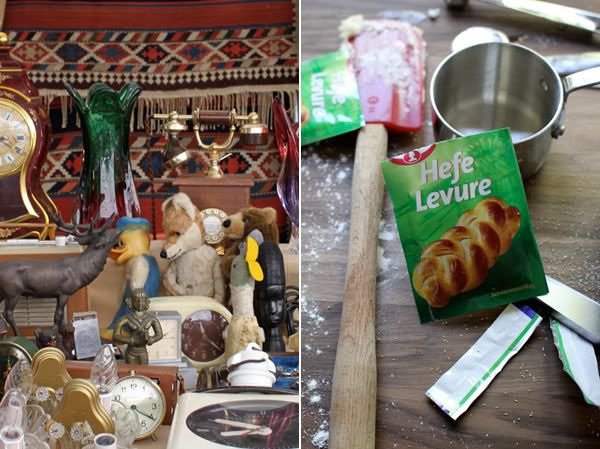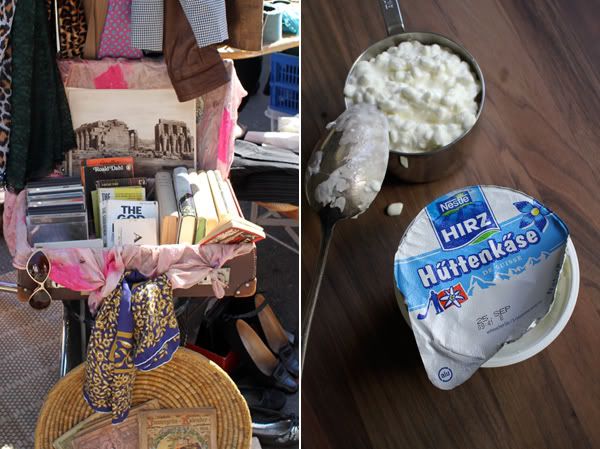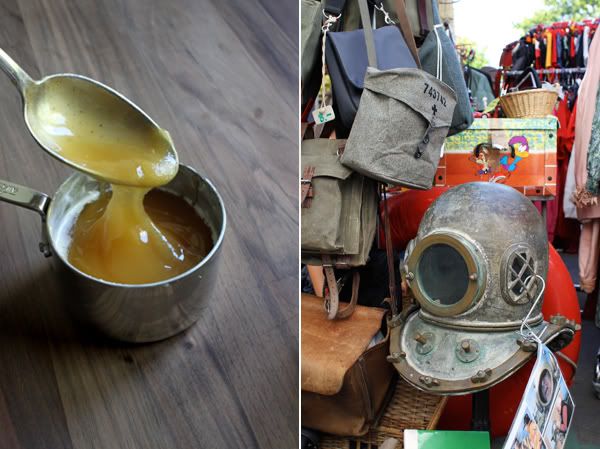 In case you live in Switzerland and have no idea what a packet of yeast (Hefe) looks like (the one above was purchased at Coop) or what the translation of cottage cheese is in german (Hüttenkäse), hopefully the above pictures will give you a little guidance. I should mention that I am not a cottage cheese fan. Actually I've never tried it, but I just know I won't like it. You shouldn't be able to eat cheese with a spoon out of a yogurt container. If you have a cottage cheese phobia, don't worry, you won't even know it's there. It just helps provide some moisture and density to the dough.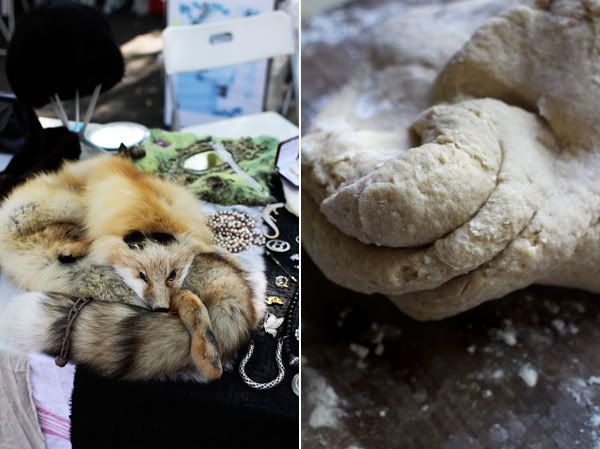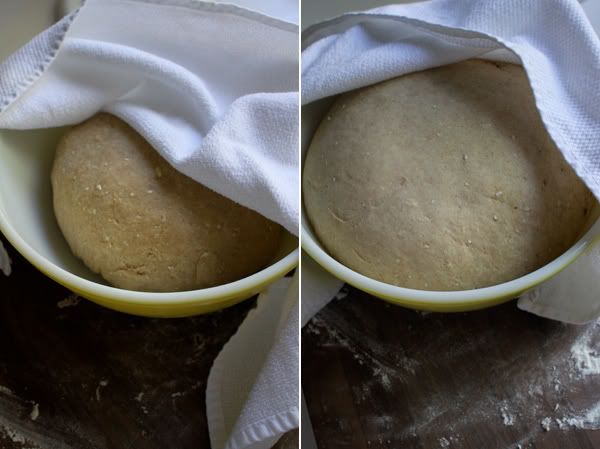 The bread goes through two rising periods, where it doubles in size each time. My apartment is running on the chilly side these days so I turned on the oven and put the bowl on the shelf above it so it would receive some ambient heat and rise faster.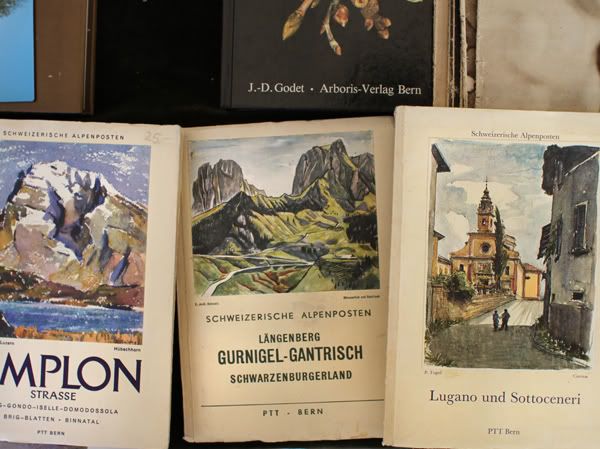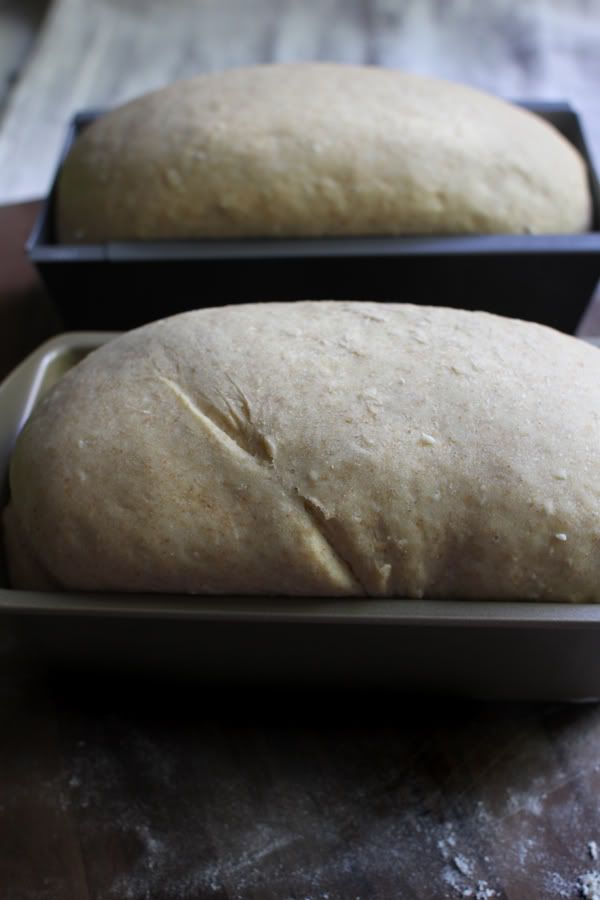 This is the dough after the second rise, ready to be scored and placed in the oven.
Poor bread has had a rough go of it since the early twentieth century. First it's inundated with preservatives, pre-sliced and stuffed into slick plastic bags and shoved on the supermarket shelves where it seemingly stays fresh until purchased and fresh for a week on the kitchen counter. And then, just as the local-preservative-free-organic market starts up, promising a rise in fresh bread, Dr. Atkins comes along and puts it on the 'Do Not Eat' list. Oy. If only Atkins had rallied again sliced bread, because 'sliced bread' is not the best thing
(actually there was a

ban

on pre-sliced bread during World War II, imposed to help conserve plastic as well as to counteract a rise in bread prices)
. Bread should be bought whole, sliced at home, and eaten that day. It is an of-the-moment food. If you buy it today, it should be stale in two days, if not tomorrow, and if it's not, well, then you should be concerned. Since this recipe makes two loaves, I sliced one and put it in the freezer.
- 1 cup/8oz cottage cheese
- 4 1/2 to 5 cups white flour
- 2 cups whole wheat flour
- 2 packages/4.5 tsp/.5 oz instant dry yeast
Heat the first four ingredients (water, c.cheese, honey, butter) until very warm, either in the microwave for 1 1/2 minutes or in a saucepan on the stovetop.
Pour the liquid in to a large bowl, or the bowl of your standing mixer fitted with the dough hook, add 2 cups of white flour and beat until flour is incorporated. Add the sugar, salt, yeast and slowly add in the rest of the flour and the egg. You might not be able to get all of the white flour in, you just want to be sure you have a stiff dough. Knead the dough on a well floured surface for 2 minutes or more.
Place the dough in a butter-greased bowl. Cover the bowl and let the dough rise in a warm place for about an hour, or until it doubles in size. Butter-grease two 9"x5" or 8" x 4" loaf pans. After the first rise take the dough out of the bowl, punch down and shape into two loaves and place in the greased loaf pan. Let the dough rise for another hour.
Preheat the oven to 350º/179ºC and bake for about 45 minutes. Remove from pan and let the bread cool slightly before slicing and devouring.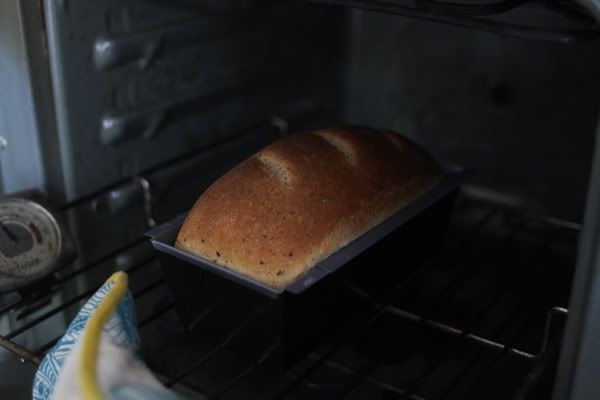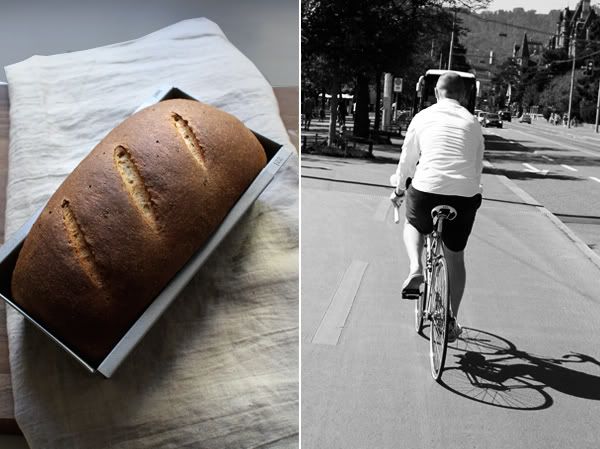 There's Zach on his new bike. I'm in the market for one too, but I'm not quite sure where to look. Zürich folks, do you have any suggestions? I'd like a cruiser bike with a basket, preferably used (read: cheap).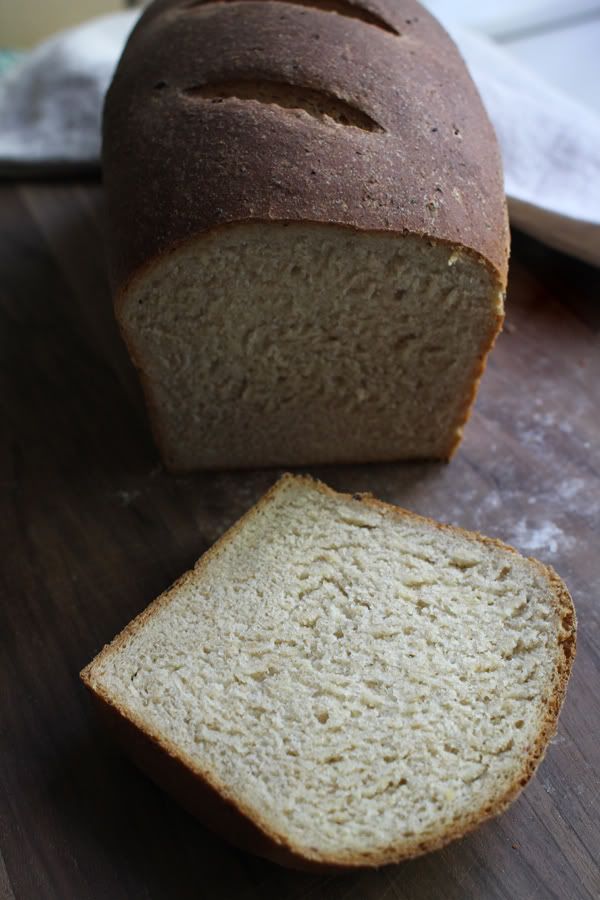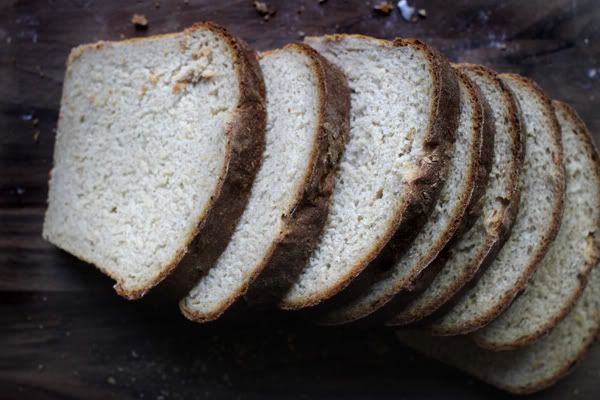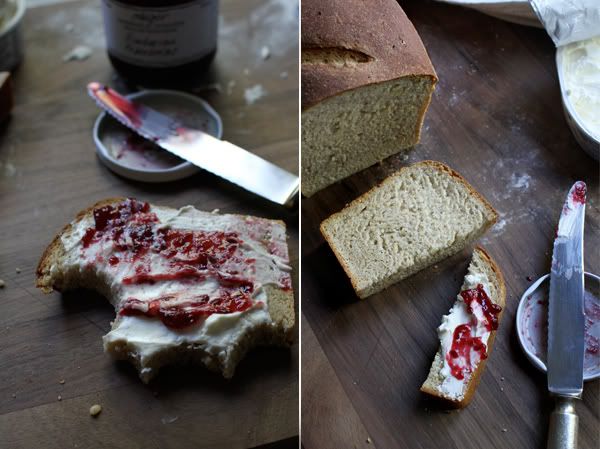 Every since I woke up on Sunday with a slight white-wine headache and a belly full of greasy potato chips I've been craving a bagel with cream cheese, my go-to Sunday indulgence. Since bagels, the real New York ones, are hard to come by here, and because it takes a lot of planning to make your

own

, I decided to spread cream cheese on a slice of this warm bread. And then I added some raspberry jam, just for fun. In the picture on the right I'm helping myself to another little sliver, which inevitably became an entire second slice.