There are pictures and memories and rings. It happened. It was a day. We loved every minute of it. Every single one. I often catch myself staring at pictures or day dreaming about our wedding and what's crazy is that somehow (I have no idea how so don't even ask) we are approaching the one day dedicated to reflection and memory and us. Our anniversary is Monday. This year, and hopefully many in the future, our anniversary falls on Easter weekend so Zach has a long weekend. And this year, for our big one year, he made it an extra long weekend and we are heading to Italy, to the heel of the boot - Puglia - and we are leaving tonight!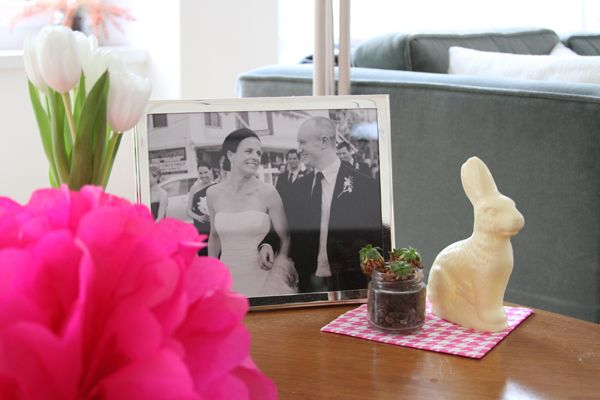 If you've been following the blog for a little while then you've probably caught on to the fact that

we

love

Italy

. We've been to Northern Italy, Tuscany, the Almalfi Coast, Rome a few times and now we are heading to the Southern tip, to the land of peasant food, fresh fish and pasta and olive oil. I cannot wait!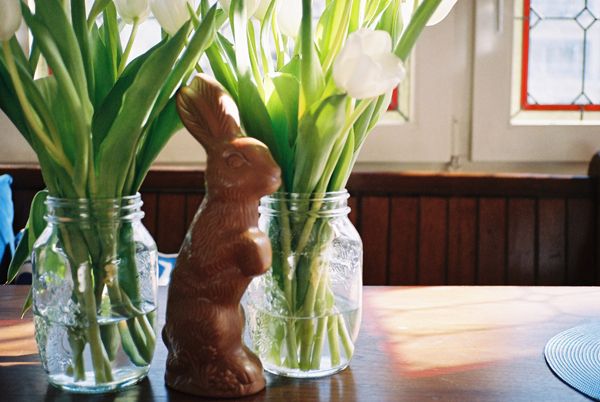 Recently I've been wondering why I crave chocolate for breakfast and then I realized that's because my dining partner is an eight inch milk chocolate bunny. It's a miracle he still has ears, after all oatmeal and chocolate make a fabulous combo.