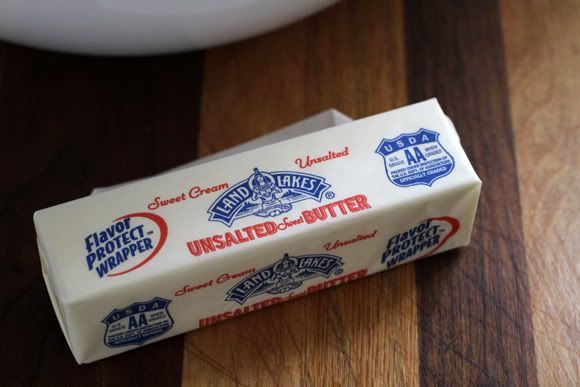 American butter, not as good as Swiss butter, but it sure makes a delicious chocolate chip cookie. While you've been sitting there refreshing your house-to-haus page and bitting your nails as you anxiously wait for a new post (wishful thinking) I've been making and eating, chocolate chip cookies. Mmmm! Friday was my friend Kerry's birthday so I quickly baked a few batches of cookies before heading into the city to see her for a little birthday dinner complete with well salted margaritas and gooey enchiladas.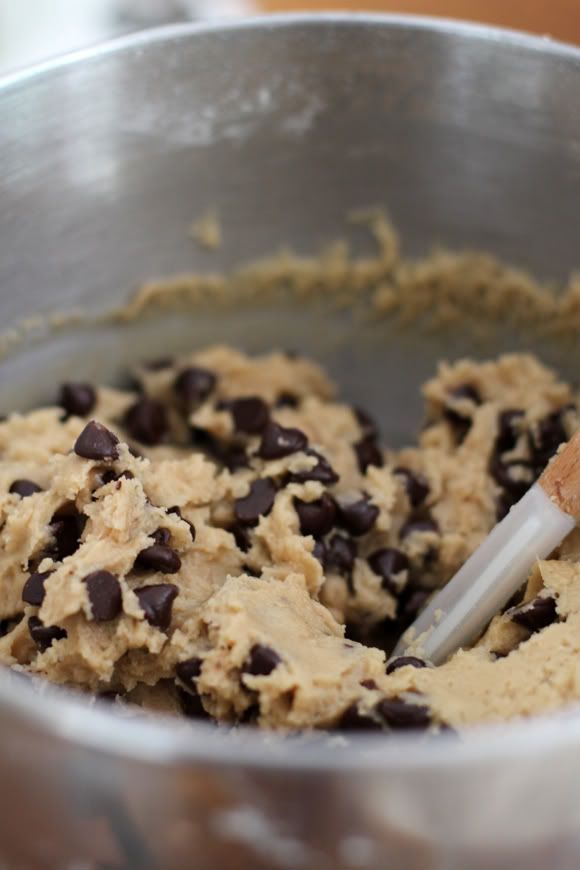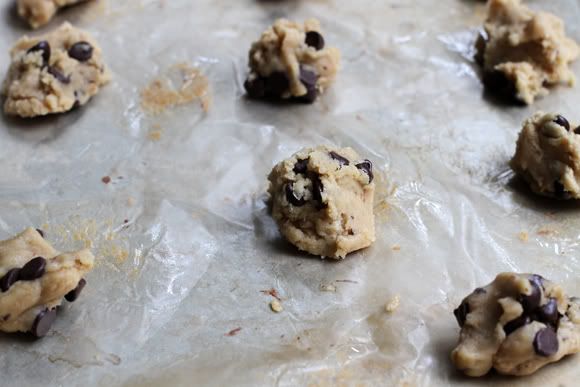 The dough is almost as good as the cookie. Actually, I think it might be better than the cooled, cripsy cookie, but it's definitely not as good as the fresh out of the oven cookie.
I found the recipe on epicurious after searching chocolate chip cookies and then sorting by ratings.
- 3 cups all purpose flour
- 2 sticks butter, melted and completely cooled (if not cooled it will melt the sugar resulting in a gooey mess and not a fluffy sugar/butter mixture)
- 1 1/2 cups light brown sugar
- 2 cups semi-sweet chocolate chips
Preheat the oven to 375 and line two baking sheets with parchment paper
Mix the flour, baking soda and salt in a small bowl and set aside. In the bowl of a standing mixer beat together the sugars and butter at high speed until light and fluffy, roughly 3 minutes. Beat one of the eggs in a small bowl and add 1 3/4 tbsp of it plus the 2 whole eggs to the butter mixture. Mix until creamy in consistency. Add the vanilla. Reduce the speed to low and slowly add in the flour mixture, beating until blended. Once the flour has been mixed in, add the chips.
Use a teaspoon or tablespoon (depending on how big you want the cookies to be) to scoop the dough on to the baking sheet. Bake one sheet at a time for about 11-13 minutes or until cookies are golden in color.
After we each ate at least three cookies, Ker and I headed to the West side to check out the expansion of the Highline. It was certainly a popular place to be on a steamy afternoon in NYC. I'd say there were as many people with cameras as without them so at least I didn't feel uber touristy with mine hanging around my neck.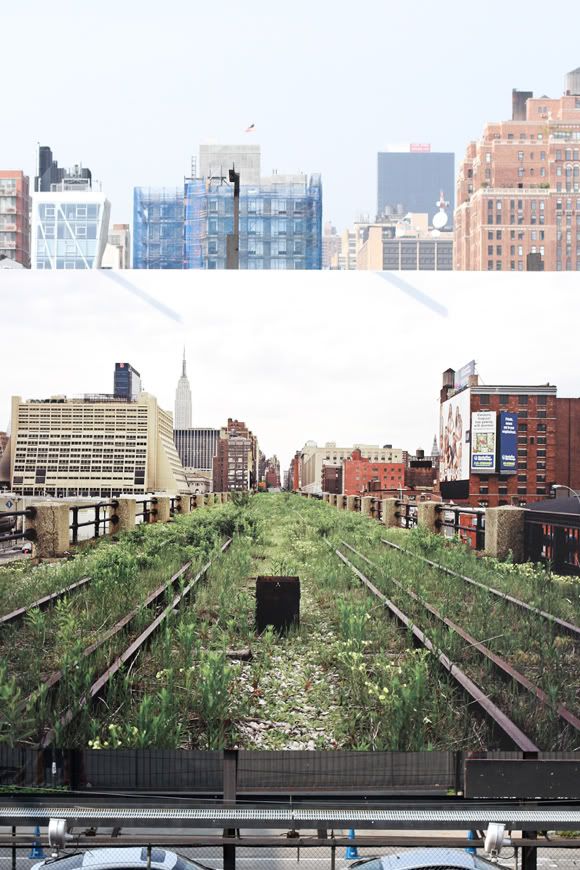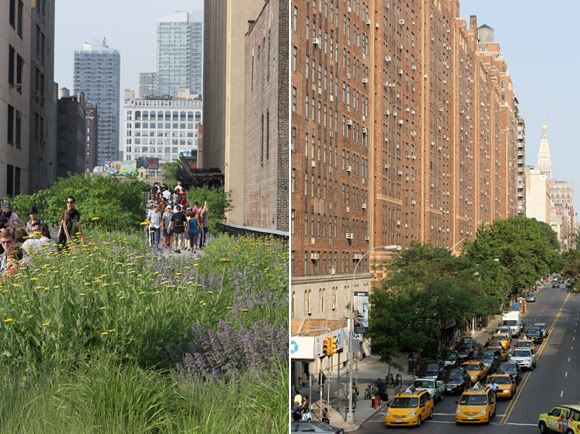 After cookies and margaritas on Friday, I headed up to Deerfield for my 10 year reunion. Unfortunately the weather was crummy and there wasn't much to do indoors, but it was great catching up with everyone. On Sunday I stopped in New Haven on my way to Greenwich and that is where I met Mr.Furs. The most amazing cat on the planet. If you have a cat and are currently thinking that your cat is the most amazing cat, you're wrong, it's Mr. Furs. He is the most personable cat I've ever met.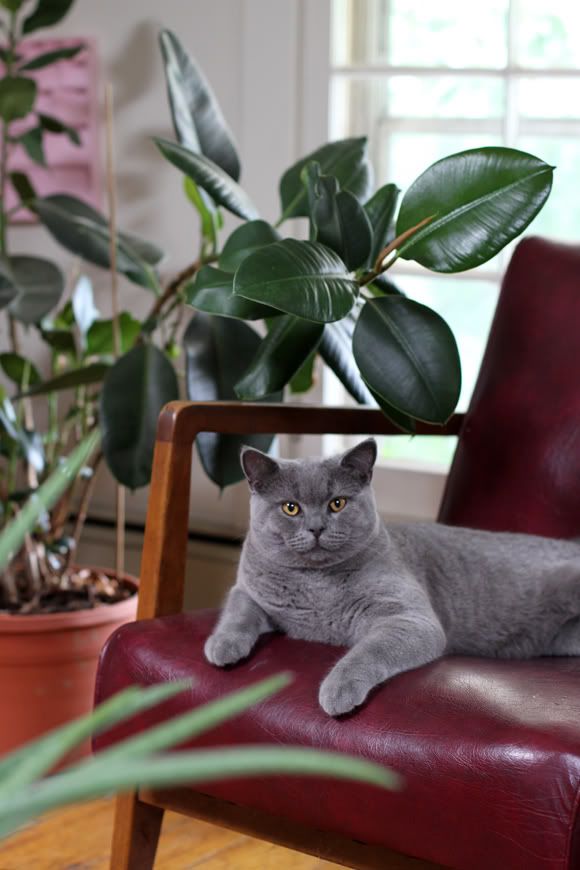 If Zach wasn't terribly allergic I would have already called the breeder and put my name on the waitlist, or I would have just stollen Furs from my friends.
I hope this little post has satiated your what-the-heck-is-talley-up-to questions. Ooo and I've been working my way through all of the wonderful book suggestions I received last week. I finished The Bucolic Plague last night and now I officially want a farm with goats and gardens. Now on to Swamplandia!