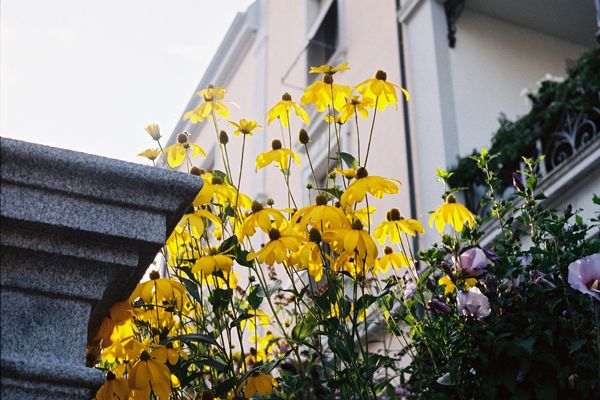 I am here to tell you that Europeans really do take August off, like off off. Last week I tried to make a doctors appointment and I was met with six subsequent answering machines informing me that the office is closed until the end of the month. The end of the month! At that point the end of the month was still a full three weeks away.
I can't tell you exactly what Europeans do or where they go, but I imagine most of them go to the beach, to the Mediterranean, and soak in as much sun as they can before hunkering down for another eleven months of early dusks and cold days.
We, however, are not European and are not at the beach. We are here in Zürich. I don't think Americans have it in them to take an entire month off from work. Zach has five weeks of vacation, but the the thought of taking more than one week at a time is only rarely a topic of discussion. He
could
take it, but he won't, and I understand that. Is it the American dream and ambition being lived out in Europe? I'm not really sure. Perhaps if we are here long enough we will come to treat August as four weeks off in the midst of eleven months on. We'll see, I'm not going to start dreaming of a Tuscan
retreat
and fried zucchini blossoms quiet yet.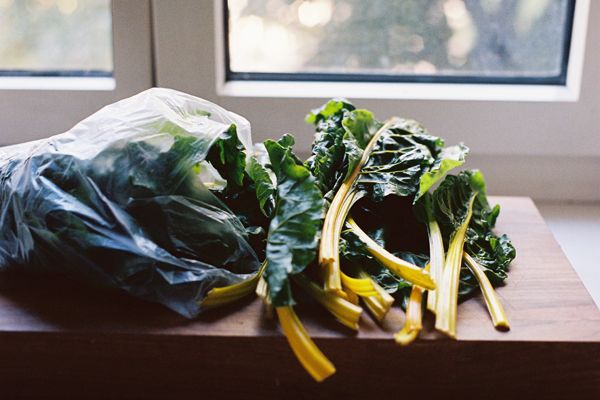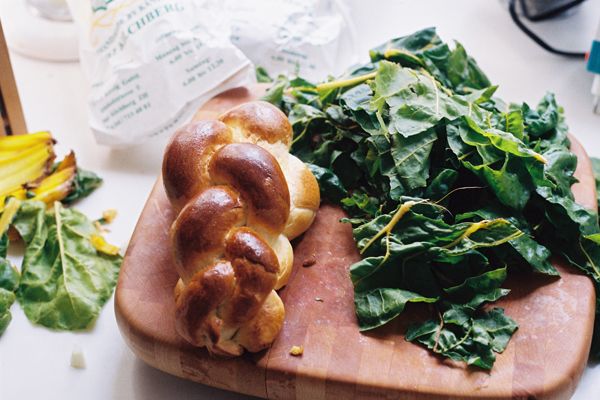 So yes, here we are in Zürich, trying to make the most of the nice weather and long days while we can. We've been eating simple meals on the balcony and taking post-dinner walks along the lake. We've also been eating a lot of chard. Mostly sauteed and mostly alongside eggs. The stalks are so bright and the leaves so perky that I can't help myself when I see it in the market. I guess it only makes sense to eat Swiss chard while in Switzerland.
Funny enough the Swiss don't call it Swiss chard. Or maybe it's not that funny. I guess the Belgians probably don't call waffles Belgian waffles. Anyway, Swiss chard is Krautstiel, which literally translates into herb stalk. And what beautiful stalks they have. I usually go for the yellow and pink stalks, thinking that those bright flavors must be full of good-for-me vitamins.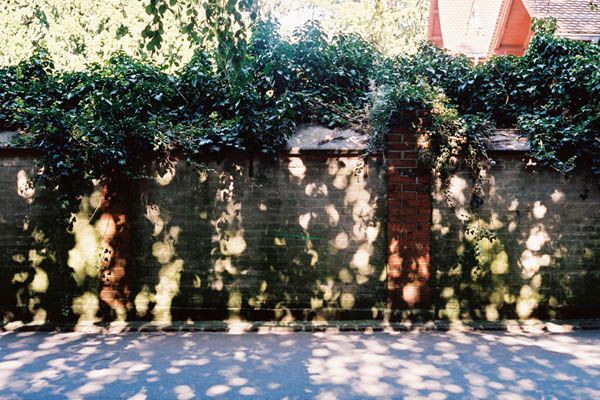 August is about lots of Krautstiel and lots of long walks where I try and get lost and then find my way back again. I'm comfortable in this city and in my habits that I rarely explore new neighborhood or wander down unfamiliar streets, but I'm trying to change that. Summer is the perfect time for aimless wandering, winter, not so much.
Summer is also a great time for easy simple meals, simple meals that incorporate farm fresh chard. Here is what I do, but feel free to adjust and add and interpret as you want.
// chard and onions and eggs //
Start with a nice hunk of butter over medium heat. While the butter is melting separate the leaves from the stem of the chard. Line up the stalks and chop them like you would chop celery - nice thin slices cut across the grain. Pile the leaves together and chop them into a few thick slices to make for easier eating later. Once the butter has melted toss in the chard stalk slices and a coarsely chopped onion. Alternate between stirring and letting the mixture sit until the onions are transparent, but on the verge of tan. Pile into 1/3rd of the pan and then add more butter or coconut oil to the empty part of the pan. Add in the chard leaves and flip and stir until they are bright green and have collapsed and then pile them in another 1/3rd of the pan. Beat the eggs with a bit of salt and ground pepper. Butter is your friend here, so add a bit more to the empty part of the pan, let it heat, and then pour in the eggs. Cook the eggs the way you like. Season with salt and pepper and enjoy.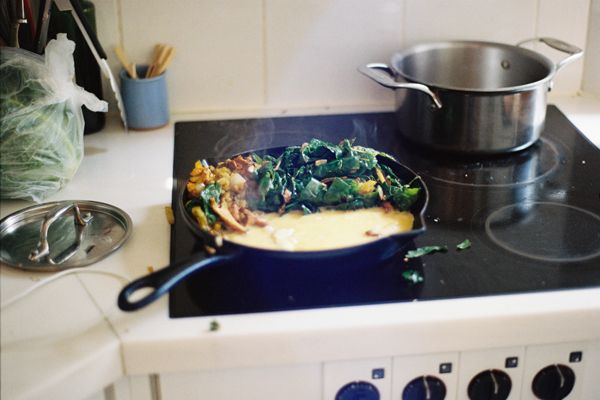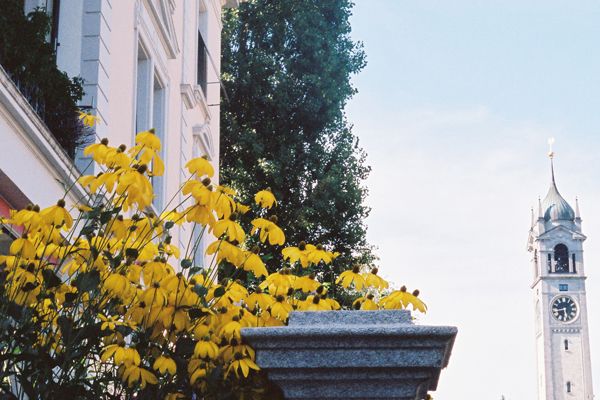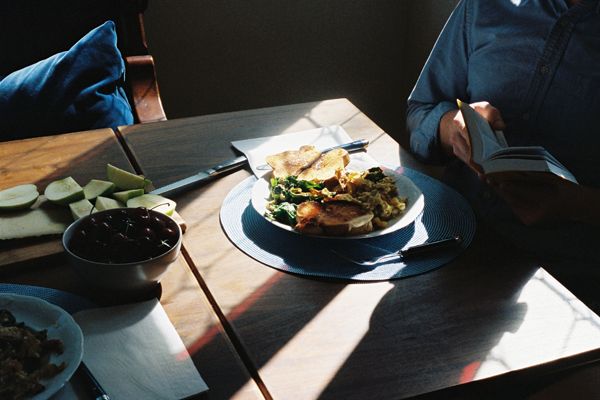 So here I am saying that we don't take vacations and we are getting ready to head home to the states on Wednesday- only for a long weekend, but for an an exciting occasion. One of my dearest of dear
friends
,
Kerry
, is getting married!!! I love weddings, and this promises to be a wonderful wedding, perhaps the best wedding. I love these two so much that might heart is likely to explode mid-vows. Good thing my other dearest of dear friends
Hannah
just finished med school.