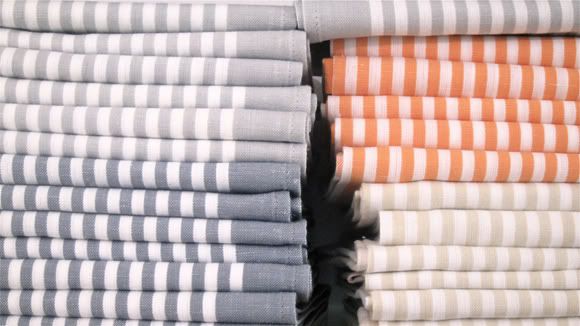 How could I possibly walk out of this store without four of each color? I think I am addicted to stripes - from napkins to my wardrobe.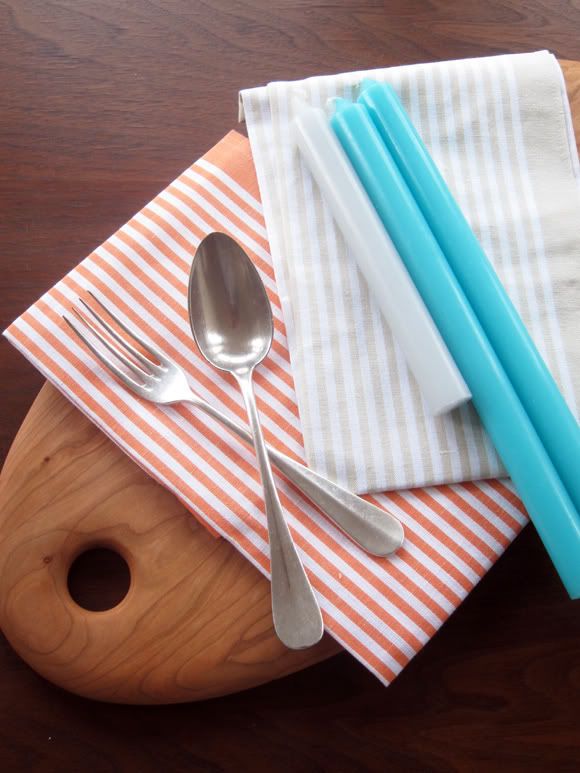 I held back and only bought two - a tan one and a coral one. These will certainly be featured in future blog posts. I also bought two sets of candles. We have yet to buy all of the necessary lamps to light our apartment so at this point we are eating dinner by candlelight. Thankfully we shipped almost all of our furniture from the states so the apartment is 85% furnished, but we are still working on putting the finishing touches on our new home
away
from home (although I expect Zurich will feel like home sooner than I think). A couple of new dishtowels certainly couldn't hurt the haus-warming process...right?
Whenever I have a craving for a croissant and a haircut you can trust that I will be visiting these two adorable shops, never mind the fact that herrensalon means men's salon. It's funny actually, I think Zurich might have one hair salon for every ten people. There are literally three on each block, but none quite as cute as this one. If only I could find a nail salon...