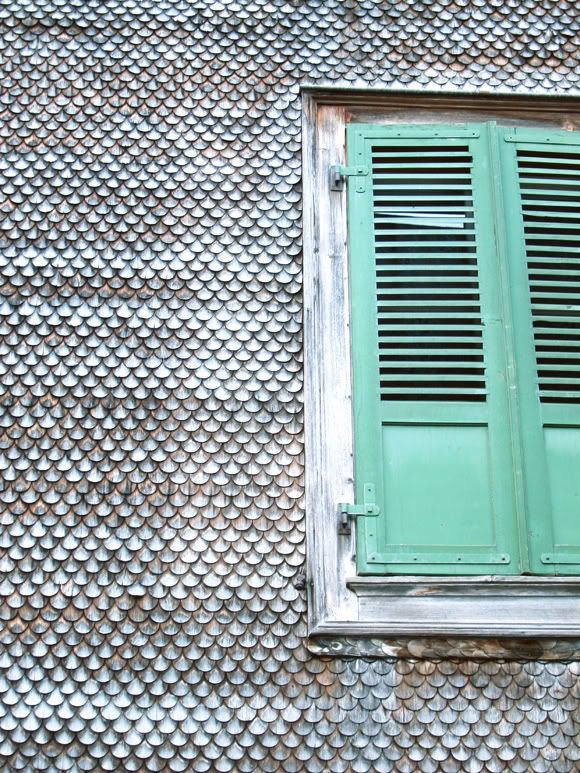 I knew when I spotted this house with the green shutters and
tiny
shingles, that Switzerland would be a treasure trove of little architecture details. I came to Switzerland expecting perfect concrete on every street corner, and while Swiss mastery of poured concrete is visible in the city and the countryside, the vernacular architecture is much more prevalent.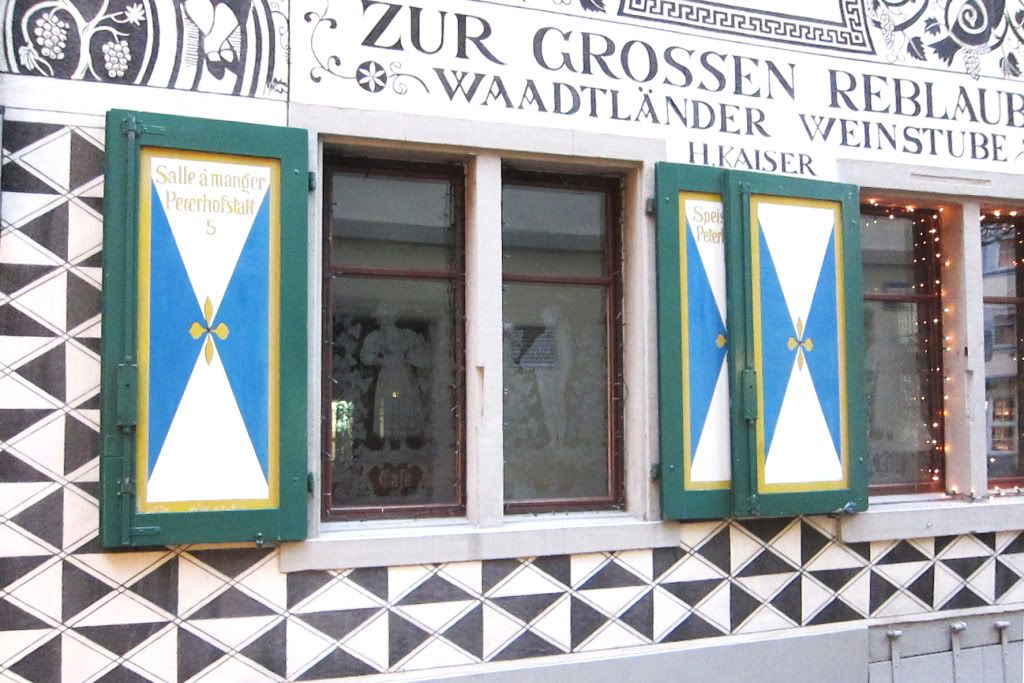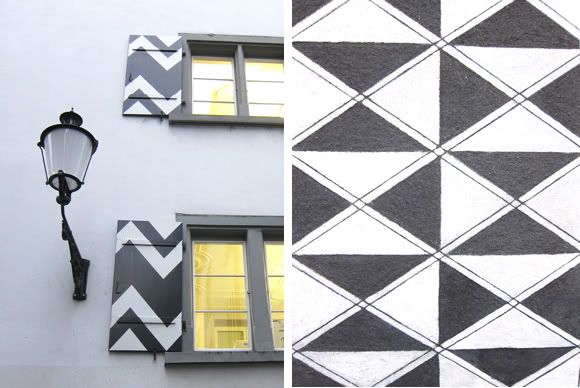 When we own our first home I'm not sure I will be able to refrain from painting a chevron pattern on our shutters. If this home happens to be in the states we probably risk being kicked out of the neighborhood. I love the notion that shutters are already partially decoration, so why not just hype up the decoration a bit more with a fabulous graphic pattern - especially in black and white. I imagine this will be a frequent blog topic since there are so many wonderful house paint/shutter paint combos here in Switzerland.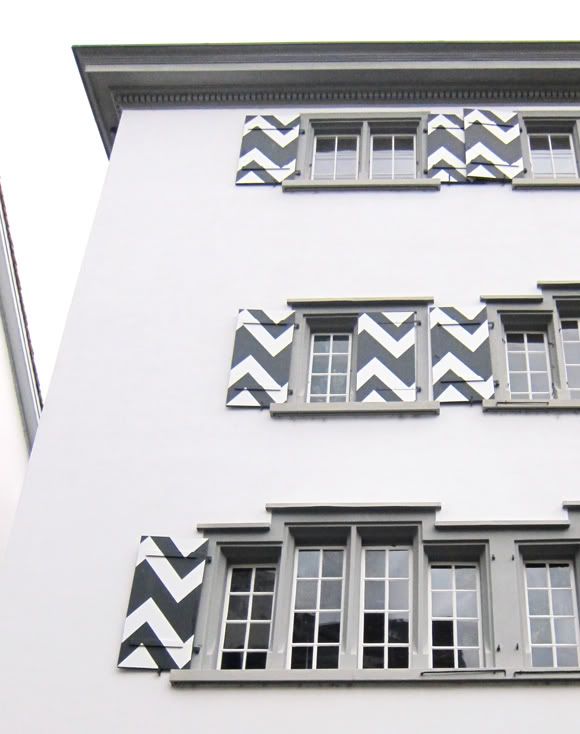 happy weekend everyone! We are going to have a low key weekend this weekend with just a day trip to Luzern tomorrow and then a day in Zurich on Sunday to regroup and pack for my trip to the states. I head home Monday for a week of wedding planning fun! Only a little over two months to go until the big day.